"We plan to reach 100 gyms by 2020"
By Payal Gulati | October 16, 2019
Anytime Fitness, which has 76 operational gyms in India, aims to take the total count to 100 by the end of financial year 2020. In an exclusive interaction with Retail4Growth, Drew Biks, Head of Operations - Asia, Anytime Fitness and Vikas Jain, MD, Anytime Fitness, shares their insights on the fitness industry and plans for the Indian market.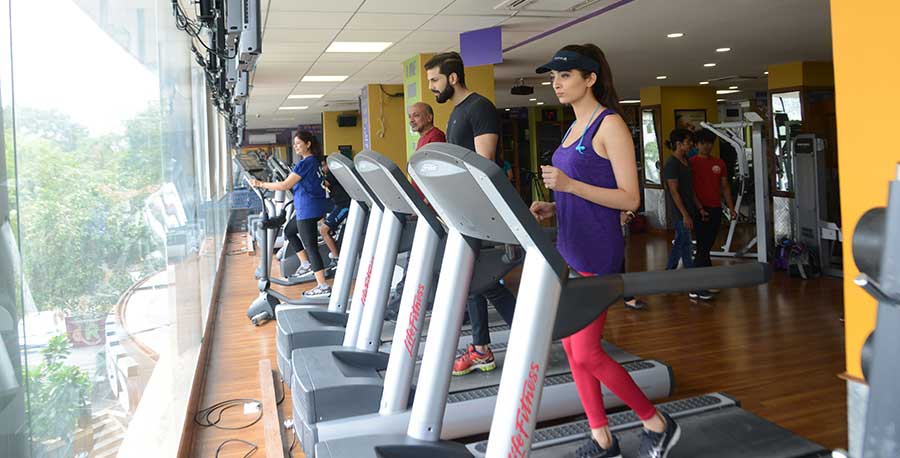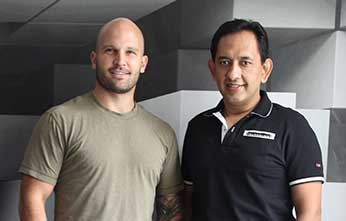 How has been the brand experience in the Indian market so far?
Our brand in Indian market will continue to grow. The fitness penetration in India is below 1%, the Asia average is 7% and the US it is 20%, we have a long way to go. Especially with the rising cost of healthcare, people are becoming more aware of preventive healthcare and be a part of some sort of fitness regime.
Any differentiated brands positioning you have looked at for the Indian market? How do you see the market for fitness growing in India? What do you think are the factors driving growth?
The fitness industry is growing at a rapid speed in India. The generation z is mainly focused on maintaining proper physique and healthier lifestyle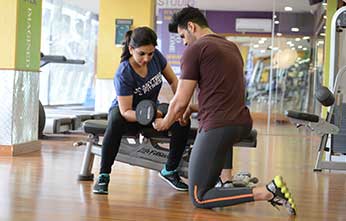 and thus they are heavily dependent on gyms and other fitness salons. Earlier there was no concept of such things but now with the ongoing of organized entity, fitness industry has taken a boom. The fitness industry growth rate in India is 6.6%.
Any consumer insights you can share in this regard?
In traditional exercise, people do one set of exercise and rest for a while but in circuit training there is no space for rest. If a person has recommended doing 6 different exercises in circuit training, he/ she can only rest after all these exercises are done. Recovery from one exercise in this training pattern is changing by exercise. One circuit includes full-body exercise with cardio. Also, it is advised to do maximum 3 days in a week. Due to sedentary lifestyle and penetration of internet, people have started taking their health seriously and production is directly proportional to consumption. Hence, this industry is booming at a great pace.
What kind of revenues are you looking at from the Indian market initially?
In the current time we have 76 operational gyms across India with the revenue and margin of 30-33%. We are planning to reach 100 in numbers by 2020 financial year. Most of our gyms are presently in North and Central India. In the coming years we are focusing on South and West part of India along with north and central part of India. We want to reach to all tier- 2 and tier- 3 cities where people are less aware about a healthy lifestyle than in tier-1 cities because of the penetration of internet and education.
How has Anytime Fitness grown over the years?
We have continued to grow in penetration of our markets and continue to see positive year or year growth. We continue to add new markets and help more and more people get to a healthier place!
Can you talk a bit about how you leverage technology to engage and connect with your customers better?
When members join one club, they have access to them all – including locations in Canada, Mexico, Australia, New Zealand, England, Scotland, Ireland, Wales, the Netherlands and many more. Fitness regimes like aerobics, zumba, martial arts, kickboxing, cross-functional and bodyweight training are available in all our opened facilities. We do also provide latest developed and easy to use fitness equipment which come in with LED screens showing the user live health streaming. Additionally, high-intensity interval training, pilates, aqua fitness and body combat, crawling workout and TRX suspension are also available which are popular choice for the customers.
More than 1 million people in India are joining health clubs every year, how is an international brand like Anytime Fitness is tailoring its services for the Indian market?
It is important to be healthy! This means different things to different people and cultures. We want to help everyone become healthier and enjoy life. Anytime Fitness cares more to provide quality to customers. Though investment plays a major part, we focus to open 100 outlet/ franchise capturing larger market areas. The kind of business model we have, our key objective and roadmap is to adopt the latest technologies along with keeping quality, customer satisfaction and performance as our primary focus areas.
What's the vision of the brand for the next 5-10 years?
We will continue to strategically explore options to grow globally, as we have added Germany, South Africa, and South Korea in the recent year.
For more updates, subscribe to retail4growth newsletter - Click here
Related Viewpoints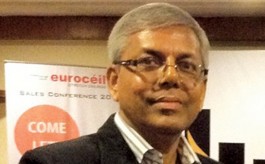 Managing Director, Euroceil
'Innovation is our hallmark'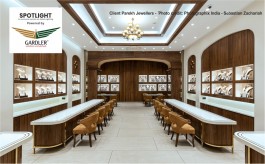 Principal Designer, Shravan Design Company
'Lighting impacts how merchandise is presented to customers'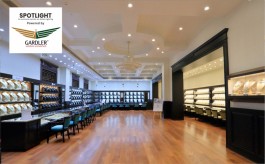 Head Designer, Ahanas Design For Space
'We look for sound technical knowledge in our lighting partners'