'We transformed our stores from window-based to cluster-based theme'
By Swaminathan Balasubramanian | February 19, 2020
Sudhanshu Agarwal, Director of Citykart, a value fashion retail chain, feels that tier-2 cities have equal aspiration levels like metro cities.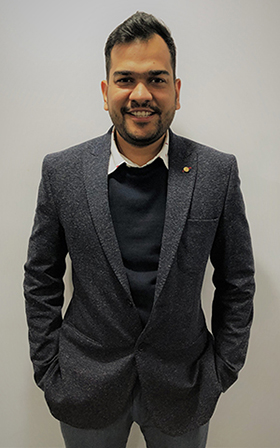 Sudhanshu Agarwal, Director of Citykart, a value fashion retail chain, feels that tier-2 cities have equal aspiration levels like metro cities. The retail chain aims to make fashion aspiration of consumers in non-metro cities accessible and affordable. Sharply focused on the needs of the burgeoning middle class in tier 2 and 3 cities, the company today is represented by 53 aesthetically-designed and conveniently located showrooms in 47 cities across 4 states including UP, Bihar, Nagaland, Assam. With an average store size of 8,000-13,500 sq. ft., the company offers clearly differentiated value to customers in categories including fashion, furnishing and general household articles. In a chat with Retail4Growth, Agarwal shares the company's expansion plans.
While many traditional stores are getting converted to a modern-looking store today, how are you planning to bring uniqueness at the store level?
Our strategy to bring in uniqueness is quite simple and is often portrayed through our collections. Following the patterns, we too have revamped our stores to give them a modern look and feel. We have modified our branding strategies by growing from traditional image-based branding to brand name focused branding, wherein we stand out from our competitors as the go-to store for all the fashion connoisseurs.
In terms of in-store display, we have transitioned from window-based theme to cluster-based theme. Apart from this, we have also adopted a new elevation-based display pattern.
What are the key trends you observing in the tier-2 cities in India?
These days tier-2 cities have become fashion conscious as tier-1 cities. Be it, men or women, people are now open to the idea of experimentation thereby re-defining the fashion preference of the buyers in these cities. Talking about females, a strong inclination towards western fashion can be observed whereas the men are seen dominating the upper ranges of apparel as well as highly-priced, branded products.
What is the typical size of the Citykart stores? And what are your expansion plans?
The average size of the store is 8,000 sqft - 13,500 sqft. We are currently present across 47 cities. We are planning to set our footprints in Orissa next and open 30-35 more stores across tier-3 and tier-4 cities.
How is customer acceptance for the existing stores and what type of instore activities are liked by the customers?
We are pleased to see the massive acceptance of our stores right from the inception. This further motivates us to come up with exciting collections and ideas to win over our customers.
Various in-store activities are also executed by our teams to attract customers. Activities like festive celebrations involving customers and lucky draws or rewards on customer purchases have always been a hit amongst the customers. When it comes to budget shopping, the cost of the products is affordable.
In such a situation, are you getting affordable design options for your stores for a better look and feel?
Affordability has always been our strength. Whatever strategies we adopt are all in sync with the price points we offer. In terms of instore design options too, affordability has never been a hindrance and we get ideas from numerous expert service providers for the same.
Related Viewpoints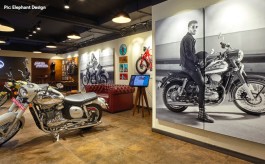 Co-Founder & Director, Elephant Design
'Designers have to take responsibility of making the store meet business objectives'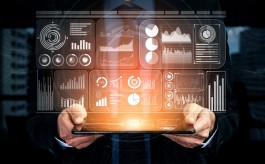 Angel Investor & Business Strategist
'Marketers need to stitch the missing link between data and business value'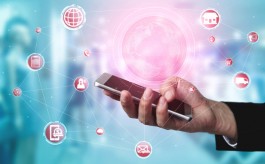 CEO, Ace Turtle
How omnichannel empowers brands in troubled times