"Wedding is our dream project come true"
By Reena Mehta | September 21, 2018
With its roots in the small town of Navsari, Wedding is a dream project come true! Retail Yatra unveils this success story in its Surat journey.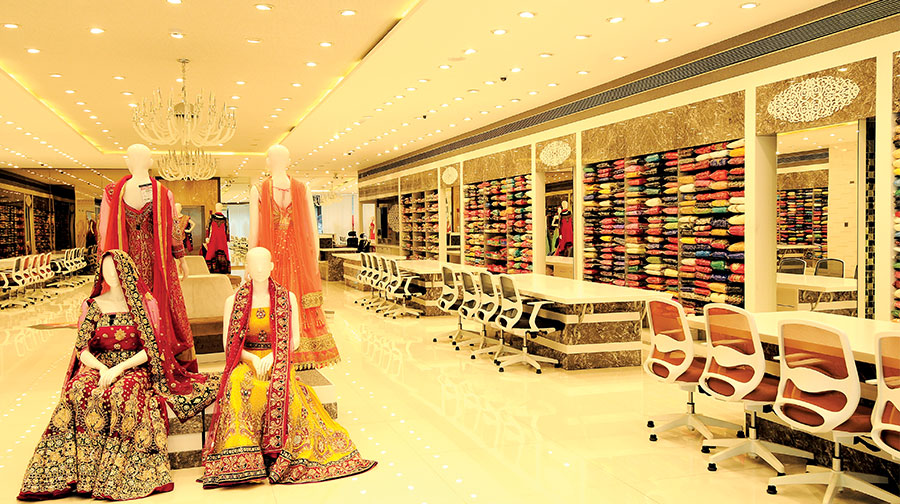 In the small town of Navsari, the man who repaired cycle punctures dared to dream big; put up garment stall in weekend markets, joined forces with his brother (one technically sound the other hardworking and sincere)… The dream turned into reality -- a large retail empire and a family business! Well, this is the story of Wedding. "After gradually expanding, 15 years ago my father and my uncle started our first showroom called Silk Museum which became the best store in Navsari. Soon came in the next generation, my brother, my two cousins and I we joined the business too but Navsari was a limited market and we needed to expand our potential so we decided to split in 2 groups. Three of us manage the Navsari store and the other 3 explored the city of Surat to begin afresh there," shares Sameer Kapadia. The name of the latter group is Kapadia and Sons, which has three retail stores under its wing -- Silk Museum, Viva and Wedding.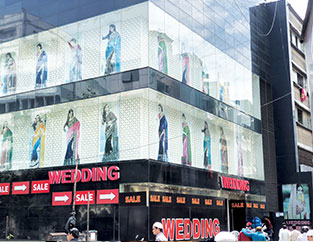 Wedding was a high risk store as it was incepted at the time when the market wasn't so big. The stores were present in a residential spaces where 8-9 residences were bought together to make a showroom. As they grew the entire family shifted to Surat and the Navsari stores were managed through software and technology. "We have 3 stores now and everything is working smoothly. Each of this store has a different name and is operated independently; in fact we even compete with each other. We didn't see a point in adding more stores in the same name and losing exclusivity. The merchandise is different, the clientele, the buying and accounting, everything is different. We believe that, where there is healthy competition there is growth. We work like competitors and at the end of the day everything comes in the same bucket and we share.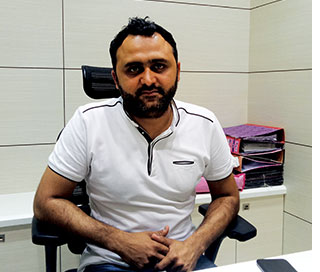 We found sense in competing among ourselves and serving markets, rather than someone else coming and taking away the market share. And this has resulted in us being a company with a turnover of more than Rs 40 crore," Sameer highlights
Silk Museum is 2000 sq ft, Viva is 5000 sq ft and Wedding is 35000 sq ft. Yet another showroom which we have rented from Mr Vishal is about 20000 sq ft. "On the store-design front the one point vision we had was to have the biggest store in Surat, with maximum capacity for sitting, stocking and should offer the most comfortable experience to our customers. Because the insight is when women come to shop they come in large groups hence we factored this in our design. Wedding was our dream project and it came true. We wanted our customer to enter and say "Wow"! Further on, quality was quintessential both in store-design and products. Quality products is our DNA as for store-design Vishal Kheradia did magic," Sameer says.
They plan to open more stores in future but with a different treatment. "I believe we are in a perishable industry. Although the product lasts longer but fashion doesn't so we have to keep at it and always stay ahead."

Related Viewpoints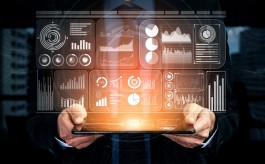 Angel Investor & Business Strategist
'Marketers need to stitch the missing link between data and business value'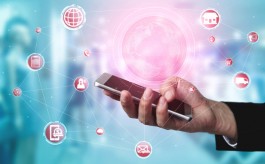 CEO, Ace Turtle
How omnichannel empowers brands in troubled times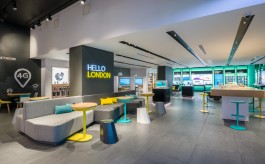 Founder and Creative Director, Quinine
How value engineering can preserve value, while reducing cost in retail