What Brand Teams Need to Know About Shopper Communications: Merchandising Tactics
By Christopher Brace | January 18, 2018
As brands commit more and more money to in-store communications the need to optimize that money becomes increasingly important.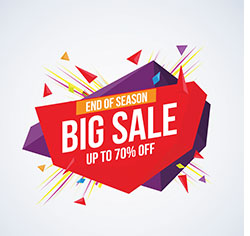 This is the third and final installment in the series of articles about what brand teams need to understand about shopper communications. As brands commit more and more money to in-store communications the need to optimize that money becomes increasingly important.
In November's article, we talked about the importance of creating shopper communications that lead with emotion. The future of marketing lies in understanding the emotional truths that drive a shopper's behaviors while they are in-store making their purchase decisions. Once we know those truths; we must use them to develop communications that connect emotional winning shoppers' attention.
In December, we covered the need to tell a seamless brand story out of and in-store so you are building a consistent brand equity. This can only be accomplished through a truly integrated planning process. Rather than shopper communications being developed separately, they need to be developed as an integrated part of the brand's communication platform.
In this final installment we will discuss why your merchandising tactics must align with your growth strategy. All too often, when the sales team meets with the retailer's category buyers, the merchandising request is not attached to the brand's growth strategy. This strategic-tactical detachment reduces the return on investment of the brand's marketing budget.
Let's take the case of a laundry detergent brand. If the brand is trying to expand its user base by getting shoppers to shift from a competitive brand, then in-aisle merchandising may be the best option. If you are a brand of olive oil (a relatively new category in India), then getting your message outside of the aisle through secondary merchandising is optimal. But if your growth strategy is to get your current users to purchase two skus rather than just one, then at-shelf POS is optimal. "The merchandising tactics and messaging must align perfectly with the desired growth strategy, otherwise you are just wasting precious money," says Carl Noronha, Head of Strategy at the retail design firm RES.
As the discipline of shopper marketing continues to be discussed in India, brand teams will need to have a strong grasp of its principles. It is the responsibility of everyone across the marketing spectrum to ensure that all money being spent against the shopper is being optimized.
Christopher Brace is the CEO of Syntegrate Consulting and can be reached at brace@syntegrate-consulting.com
Syntegrate Consulting is a research-based, marketing strategy firm with both a consumer and shopper perspective. Our mission is to be an industry leader in helping brands uncover growth potential by evolving beyond rational needs to contributing real emotional meaning to people lives. Our specialties are brand positioning and identity, integrated planning, and shopper strategy. Syntegrate Consulting has offices in New York and Mumbai. http://www.syntegrate-consulting.com/.
RES (Retail Experience Stories) is an insight-led design agency specializing in visual merchandising, retail design, and digital experiences. We leverage the emotional truths that trigger shopping behaviours in the given category to create designs that connect emotionally with shoppers, engage them in your brand story, and then inspire them to take action. RES has offices in Mumbai. http://retailexperiencestories.com
Related Viewpoints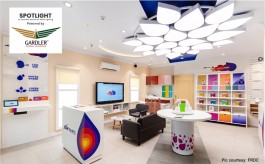 Managing Director, FRDC
'Prefer lighting partners who invest in their own products': Sanjay Agarwal, Architect & Store Designer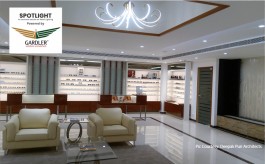 Architect and Principal Partner, Deepak Puri- Architects & Interior Designers
'Lighting should help in selling the merchandise' : Deepak Puri, Architect