What Makes A Great Shopper Marketer? Mike Anthony from Engage answers it for you
By Dipanjan Mukherjee | January 16, 2013
It's the beginning of the year and often this is a time for change. Survey after survey suggests that consumer goods companies are expanding their shopper marketing teams, and maybe there are lots of people out there considering a career in one of the fastest areas of the marketing arena. But if you're recruiting, what are the top qualities you should look for: and if you're job hunting, how do you know if you were suited to a job in shopper marketing?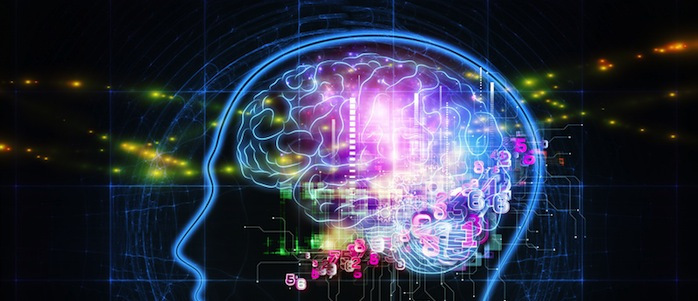 Shopper Marketing is not the easiest place in the organization to sit. In many companies the shopper marketer's role is not clearly defined either inside the team, expectations are high but funding can be low, and often representation at the highest level in the organization is limited. At the same time shopper marketing is at the heart of what is going on in the business - the point where consumer, shopper and retailer and brand meet. For the right person this role is, I feel, the most exciting part of the marketing world. It is strategic, but practical and real: it is untested in many organizations which makes it scary and exhilarating.
Do you have what it takes to be a great shopper marketer?
Communicator and peace envoy
Shopper marketers are often sandwiched between brand marketers and sales teams: Some brand marketers will look down on you; some sales people will treat you like admin staff - and both parties will treat you as an excuse not to talk directly to each other.
Managing conflicts is part of any job and shopper marketing is no exception. Being the filling in a sales/brand sandwich is not always the most comfortable place. Being able to pragmatically but forcibly deliver things that will drive brand growth, and support customers, is a tricky balancing act, and it requires really excellent communication skills.
Analytical, insightful and flexible
Shopper Marketing (in some parts of the world) is rapidly becoming flooded with data. And its not just shopper specific data. As the point of connection between consumer marketing and sales, shopper marketers sit at the confluence of three rivers of information: what we know about consumers, what we know about shoppers, and what we know about retailers. The ability to handle all of this and create meaningful stories to support recommendations, plans and decisions is critical. As is the ability to adapt and create new models, because next week there will be a whole new data stream to handle!
At the same time, all marketing is driven by great insight, and shopper marketing is no exception. The ability to crunch data will get you nowhere unless it can be turned into brilliant insight.
A great marketer
Shopper marketing. Note the second word. Marketing. Shopper marketers must be able to master the core marketing skills. If you can't' do marketing, then you can't do shopper marketing.
Comfortable with ambiguity
Things are not certain. Retailers change their minds. Promises get broken. Brand plans change. Your research data will not tell you everything. You won't know everything you need to know to make a decision. Typically there is a yawning gap between the amount of consumer research an organization does and the amount of shopper data it has accumulated. Get used to it.
Happy to follow your gut
Some shopper marketers are drowning in data. Many are not. In either circumstance (though clearly the latter more than the former) marketing requires inspiration as much as perspiration. The data will not give you the answer all of the time. Great marketers thrive on gut. Great shopper marketers do the same.
Make strategic decisions
The ability to consider the long term goals of both the brand and the retailer, and to understand how these can be brought together is critical to effective shopper marketing. The ability to turn this into decisions is what really matters. The difficult part of prioritizing is not deciding what to do, it is deciding what not to do. Every shopper marketer I know is swamped with too many things to do: lots of brands, lots of activities, lots of retailers - lots of shoppers. The ability to make strategic decisions on which shoppers to focus on, which channels to prioritize; and which activities to invest in with which retailers is the key to driving better ROI, and to remaining sane.
Execute flawlessly
Shopper marketing is where the marketing rubber hits the road. For objectives to be delivered, stuff needs to happen, in the right stores, at the right time. Predicting obstacles and issues, and making the effort to ensure that the tiny details are in place to make things actually happen are key to the shopper marketers success.
Ownership and accountability
OK - So there is a "brand manager" - or at least there is someone in the brand team with that title. But it's your brand too. Own it, love it, and be its champion. We all know those brand managers who manage the brands that no-one else cares about but they are always passionate about it? You need to be like them. Not consulted on the new packaging development, for example? Force your way into the discussion. If shoppers see it, you should take note and have an input. Take accountability for your brands, and the interface they have with shoppers, whether it is directly in your remit or not. It is the biggest asset you have!
I am sure there are many more, please add them to the list. Shopper marketing is new to many, for practitioners, managers and recruitment specialists. Considering these key areas as you recruit new people, develop your existing team, or even as you consider your next career move. And if you think that shopper marketing might be for you, then reach out to me. I'd love to help you join the most exciting part of the business to be in!
Related Viewpoints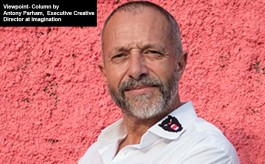 Executive Creative Director , Imagination London
How can brands capture the collective imagination in a world of continual disruption?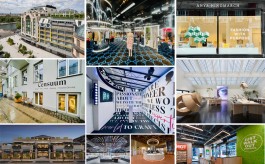 Retail Futurist and Owner-Founder , Echochamber
Top 10 unmissable global stores 2022 by Matthew Brown