"When consumer benefits, brand profits"
By Reena Mehta | November 02, 2018
Jagdeep Kapoor is a name to reckon with, a pedigree in the field of brand building and strategy consultancy. It wouldn't be a hyperbole to say that he is the man who actually built the brand consultancy category in India out of nothing. He is the CMD of Samsika Marketing Consultants, a pioneer in the space of brand consultancy and an organisation that has won more than 822 clients in its 23 years journey. Point-of-Purchase has an immersive conversation with the man himself. Here are some interesting excerpts from the interview.
What makes Samsika Marketing different? What is your speciality?
Integrated Brand Marketing Strategy is what we are and is what makes us different and special. We ensure our clients find all that they need under one roof. Our specialisation is comprehension -- it is complete, it is integrated in terms of every aspect of sales distribution pricing, perception, segmentation, positioning, and customer service.
At Samsika, we believe a brand is like a child and a child isn't born in instalments. Similarly a brand should be launched, relaunched, built, grown in an integrated fashion.
And yet another thing that makes us different are our ultimate deliverables, which include brand awareness growth, trial growth, repeat growth, sales growth, market share growth and finally brand profit growth. We drive our clients to the stage of brand profit, because it is one of my mantras – 'Brands must make profit, not just noise.'
How did Samsika begin?
23 years ago, I abandoned my corporate career because I found a gap in the market. Thus I felt it made sense to offer an integrated brand marketing strategy. And this realisation and finding made me leave my cushy job as the Director of Parle and also Sr VP of FedEx. And I started the first brand marketing strategy consultancy in India. Many said it was risky, and later called it a bold move. But I jumped in because I found immense potential in the gap I realised.
And since then it has been 23 years and 822 clients!
How have these 23 years been?
Lovely! Exciting! Adventurous! Enjoyable! The initial period was tough. We would have 17-19 inquiries every week and would have to pick and choose as per attitudinal match. First phase of the journey was being able to achieve a brand category growth. In this phase my job was to explain the Indian companies the need for branding and its importance. The next phase of the journey was working with small and medium scaled businesses. And then international clients. Now we have 22% international clients. And most of our clients are a 1000 crore – 5000 crore company. And we are proud about the fact that 40% of our clients are start-ups.
What are the challenges you faced?
I believe every brand goes through 9 stages and thus the challenges we face are also 9. I call them the 9 Shastras of Brand Building.
Need (building category), seed (brand idea growth), heed (make customers pay heed to you), deed (allow them to try your brand), feed (feed customers with repeats), speed (take-off to sales growth), breed (avail a greater market share), exceed (brand earns profit). And when you go through these 9 stages who succeed!
You have an Indian approach and outlook whereas 22% of your clients are international. How does that work?
We are quintessentially an Indian Brand Marketing Consultancy and my belief lies in the Indian way of things. So at my organisation, strategy becomes shastras, training becomes shiksha, weapons become astras. The concept remains the same, it is only a matter of terminology. I believe people come to me with Brand Asha and I take them to the ultimate destiny Brand Yash. This being a journey from expectation to success.
And as for International clients getting used to this Indian approach, they adopt and learn like we learn their language and ways.
Why do brands come to Samsika instead of going to a regular Ad agency?
It is the Six Blind Men and Elephant Story yet again. Can advertising agency do pricing? Can they do sales? Customer service? Distribution? Product portfolio? Not really! They can do advertising. They are terrific specialist agencies which do a wonderful job of creative and media.
If you want a buffet of integrated marketing, it happens here. We build winning brands.
Tell us about the CRIPS module.
C – Consideration set, R – relationship, I – identity, S – Search, P – Perceived value and under them are 18 brand astras. All of these are basically abilities. Brand must have these 18 abilities to succeed. Under consideration there are 3 – reliability, availability, affordability – abilities have to be used like weapons, astras. So CRISP helps brands win!
How are brands connecting with new-age customers?
I believe new-age consumers are not new, they are just new-age. They want the same thing differently. And thus brands like Zomato, Swiggy, Keventers are giving them the same thing in a new way! Home delivery isn't new in our country, every Indian consumer likes it but Zomato and Swiggy offer the same thing the new-age way! Similarly Keventers is the milk our mothers have asked us to drink since our childhood, but is packaged the new-age way and hence it enjoys the queues outside its stores.
How important is In-Store Marketing?
I believe 33% of decisions happen in-store be it impulsive or compulsive. So even if the planned purchase product is displayed nicely at retail it will sell better. Thus in-store is very critical, it is the last-mile, thus if brand building is a relay race, in-store is the last lap; it has to be the best because that is where you realise all that you have done so far!
You have to be in-line with consumer expectations, which is a combination of online and offline.
Future of Indian Retail?
It looks brilliant. 18 billion stores exist in India. Modern trade has grown to being 10% and general trade is 90%. And I believe both will co-exist. The retail in India isn't about organised or unorganised it needs to be about being good retail, retail that serves consumer. If this core is maintained we have a bright future.
Just to go by facts -- 300 million new consumers are going to enter the retail buying behaviour. Now that itself is huge! So good retail is important!
Your take on brand strategy?
It is the soul of marketing. At Samsika we have a module called, Commodity to Brand Immortality. Through this module we give marketing its soul!
Related Viewpoints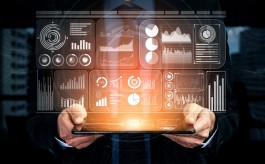 Angel Investor & Business Strategist
'Marketers need to stitch the missing link between data and business value'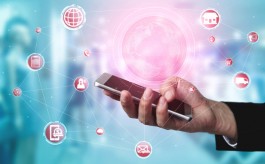 CEO, Ace Turtle
How omnichannel empowers brands in troubled times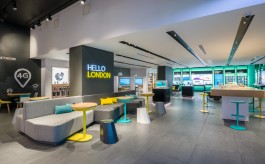 Founder and Creative Director, Quinine
How value engineering can preserve value, while reducing cost in retail