Why corrugated is cool
By Smita Sinha | May 16, 2019
Retailers and brands have increasingly been turning to corrugated material for their product packaging and display solutions. Point-Of-Purchase reached out to a few industry players who specialise in making corrugated in-store displays to find out more.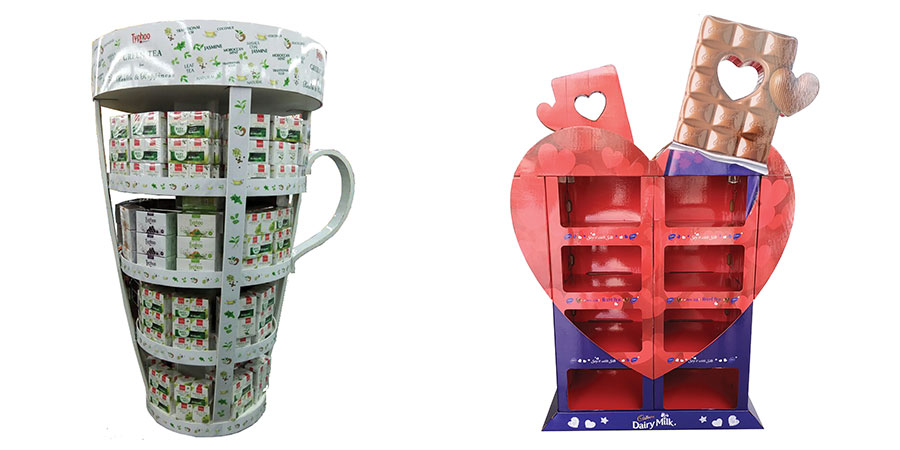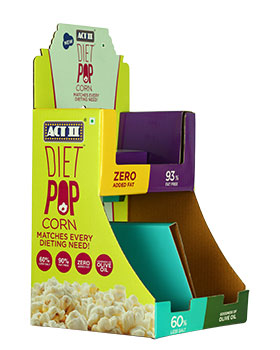 According to a Transparency Market Research report, globally, the corrugated board POP displays are estimated to dominate the market with more than 60% share of the market value. The metal POP display segment has reportedly witnessed a decline in market share as they are high in weight and also expensive. And plastics of course are hazardous to the environment.
Rushabh Shah, Owner, Ace Enterprises says, "The trend of using corrugated in-store display is here. Worldwide only paper corrugated in-store displays are being used, and for India it is the future. Retailers and product manufacturers alike are increasingly turning to Paper Corrugated material for their product packaging and display solutions."
Rajeev Gujral, Director of Unidos Insta Print agrees, "I think this is a very decisive clear trend. Anyone who have travelled abroad can see lot of foldable corrugated FSUs or dispensers and it is beautifully printed in stores in China or in Europe. In the last 8-10 years, corrugated work has picked up in India."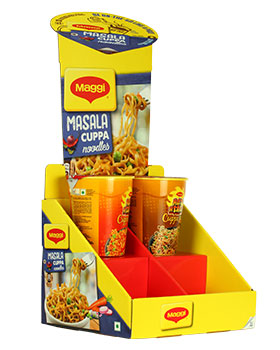 Sharing a similar view, Amit Chaudhry, CEO, Packers Products explains, "This practice has picked up tremendously in the Indian market too as brands have realized that corrugated displays can be very eye catching and attractive owing to their print quality and multiple UV finishes.
He further adds, "Modern trade has increased over time where the retailer can no longer interact with the client and inform them about schemes and freebies. So now the onus is on the brand to directly communicate with the customers and persuade them to buy their products." Corrugated fits in easily with these brand needs.
Explaining the reasons behind the change in attitude towards corrgugated, Komal Wadhwa, Vice President, Wadpack says, "Initially brands and retailers were more sceptical to use corrugated in-store displays, but now when they see the durability and its withstanding capacity and the fact that it can be customised as per the customers requirement, they are convinced. I think the trend is catching up. The initial questions from client side were –'is it going to be strong enough? And will it last?' But now when they see that it is used in the market, they are positive about it."
Haresh Mehta, Managing Director, Jayna Packaging, the undisputed leader in the paper corrugated display market in India, shares on a similar vein, "Earlier the FMCG brands were compelled to go for corrugated displays by their overseas principal/office. So the acceptance was out of compulsion."
Further summing up the comparative advantages offered by corrugated, Haresh Mehta adds, "Corrugated board is by far the best material available for in-store displays, dispensers, visual merchandising & other retail solutions. It is better in many ways, compared to other materials such as plastic, wood, metal etc."
Read the detailed feature on Corrugated in the May 2019 issue of Point Of Purchase magazine.