Woodland walks on new turf
By Daya Kingston | April 10, 2013
The sports and adventure wear brand has expanded its products portfolio with the launch of skin care products meant for outdoor enthusiasts. Amol Dhillon, VP, Woodland, shares with us the brand's retail strategy for the new range.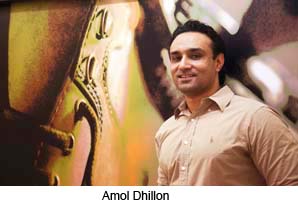 In 1992 when Woodland entered India, the domestic footwear market was largely unorganised. Soon the brand was able to create a niche category of specialised'outdoor adventure sports shoes'. Since then, Woodland has been the first choice for sports enthusiasts and adventurists. And now with the launch of skin care products the brand moves closer to its target consumers.
Q) Woodland is venturing into FMCG sector; could you share with us the expansion plans in terms of stores, products etc?
Woodland is a well-known brand for outdoor adventure gear. What is being understood as FMCG here is basically expanding our product portfolio by adding skin care products that are specialized for usage while one goes outdoors. These products will hit the stores in few months and will ensure protection of the skin from harmful rays, anti bacterial infection etc. In the initial stage, these products will be available across our retail chain of over 400 stores that would gradually be extended to the network of over 4000 multi-branded stores selling Woodland products.
Q) Could you share some details on the investments that have gone into this?
We already have a strong presence through our 400 + exclusive stores and thus, investment for this product category will primarily be in stocks.
Q) Could you elaborate on the new skin care range of the brand?
Our main aim towards expanding into skin care category is to provide our customers a'one stop shop' while they go outdoors. We want to give our customers a holistic shopping experience. Hence, we are focusing on providing products that customers can use while being outdoors, that will eventually help to protect themselves from UV rays and extreme climatic condition
Q) What is the stratagem to attract shoppers to this entire new range?
Our target audience would broadly comprise adventurists, athletes and people who enjoy outdoors. However we are not confining our products to the above mentioned segments; it is open to all and would suit anyone as our products are eco and skin friendly.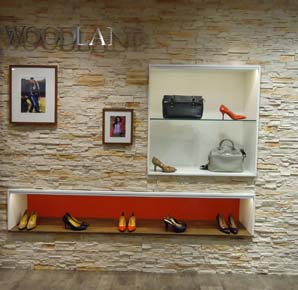 Q) Speaking of green initiatives, could you tell us more about your Carbon Neutral Stores?
'Carbon Neutral' retail chain is a customer-engagement initiative under'ProPlanet' through which we aim to attain zero carbon emissions from our retail stores spread across the country. This ongoing campaign was initiated to propagate the message on'adopting an Eco-friendly' life style to the masses. The campaign has been initiated at Delhi NCR and Karnataka in the first phase and will soon roll out nationally. The Campaign encourages customers to exchange their carbon credits with rewards / discounts on Woodland products. We aim to be country's first carbon neutral retail chain by 2015.
Q) What about the ProPlanet?
Proplanet is a community that is dedicated towards conserving nature. We at Woodland realize the importance of eco-consciousness and have embraced it as one of our key objectives; we use this forum to share our passion for social cause. Our ultimate goal is to inspire the next generation and increase their participation in the conservation of nature. Today, where staying connected to each other has become almost mandatory, we use this platform to discuss issues related to nature and environment. We actively participate with the audience who share the same interest as us. Listed below are few of Woodland ProPlanet initiatives:
Starting in-house, Woodland uses eco-friendly materials and processes for production of its products.
• On-ground activities like:
o Woodland ProPlanet Rides
o Woodland Plantation Drives
o Supports Earth Hour
o Supports World Plantation Day
• Social-media led mass campaigns:
o StepOut2Go ProPlanet : A special campaign using LinkedIn platform; inviting professionals to share their eco-friendly ideas
o MTV Eco-lution : A plantation drive with MTV
• Social-partners:
o UNICEF : Partners to their national campaign'WASH' ensuring clean drinking water and hygienic sanitation facilities for deprived areas
o WWF : Supported Earth Hour; working towards lightening rural remote areas where there is no light through solar energy
o Oxfam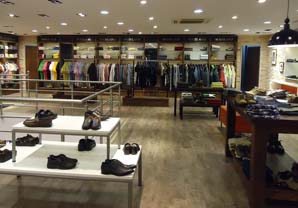 Q) But notwithstanding these unique initiatives, competition is a big challenge for any brand today. How do you handle it?
With our unwavering commitment to quality and the introduction of latest designs we stand firm amidst our competition. We attain customer satisfaction through introducing new technologies and presenting cutting edge innovations in our products.
Q) Going further, what else is in the pipeline for the Indian and international market?
As far as our domestic business plans are concerned, we are already a 400 + network and plan to make it 500 by this year end (2013-2014). We are in the process of adding more specialized outdoor products that will typically be technology-led yet environment friendly products. With its roots in Canada, Woodland is already present in most of the countries. The brand has recently entered Hong Kong, CIS countries as well as Australia. In addition to the above detailed on-ground presence, our products are easily available through multi- branded retail outlets and e-commerce portals.
Related Viewpoints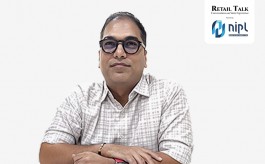 Principal Designer, Shravan Design
"Creativity is about working around limitations"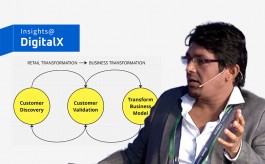 CEO, Digital Tranzform Pvt. Ltd.
"Technology is a medium like clay that can be crafted & shaped into profitable solutions"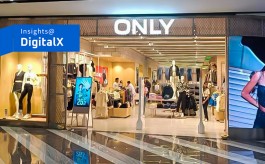 Chief Project Officer, Bestseller India
Why dynamic digital displays work for Bestseller India