"You have to promise the customer a humungous experience"
By Reena Mehta | September 28, 2018
Sharing his design strategy with Retail Yatra, Shravan Suthar, Principal Designer, Shravan Design Company emphasizes on the importance of a premium retail space.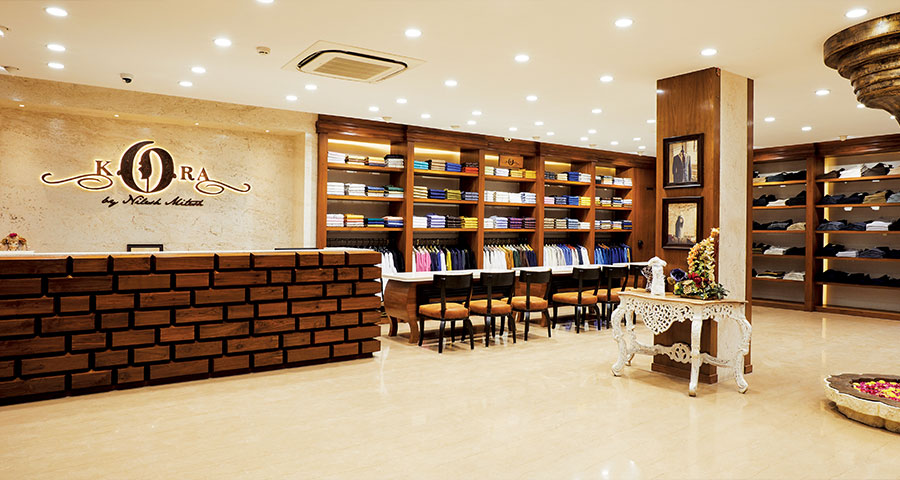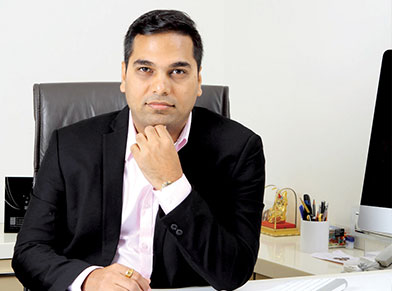 Shravan Suthar, Principal Designer, Shravan Designs, started off as a store design expert in the year 2004. His forte being customised stores, commercial boutiques and exclusive retail spaces. He chooses not to design multi-brand outlets. "There exists a category between the Manyavar's and high-end designer stores, I cater to that category. For stores like these require their own unique language. For instance, Kora is a chain of stores but it has its own design language similarly when I do a big store of about 15,000 sq. ft. and they will have multiple presence in varied places and segments I have to maintain a common design language," shares Shravan.
According to Shravan, today in the space of retail you cannot have small stores, you have to promise the customer a humungous experience since they are more aware and educated due to social media and internet. A premium ambiance is a must especially if the product you are selling is premium, for instance if you are selling a bridal lehenga worth 3 lakhs you ought to have a larger than life, premium ambiance, because the customer pays not just for the product but also for the experience.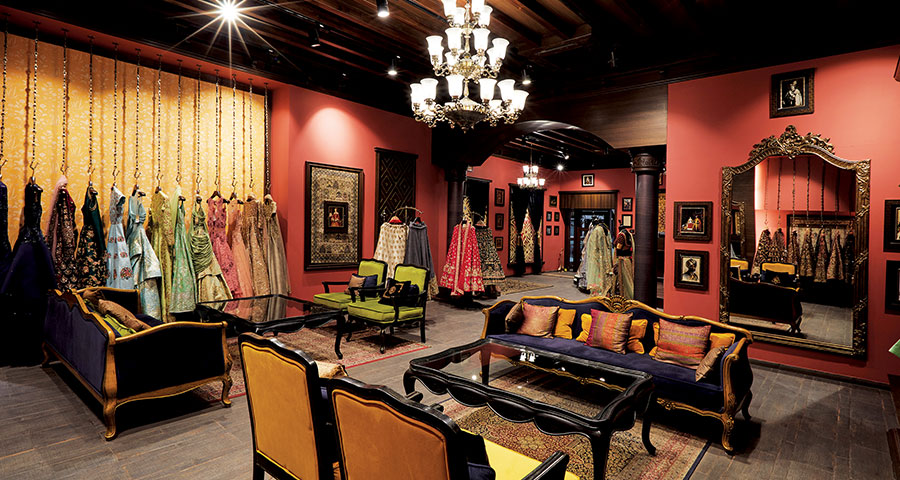 Sharing the design strategies Shravan follows and factors: "Surat has two retail pockets one is the high-street which is space starved and crowded but the business here is big. In a pocket like this, we don't implement premium furniture and ambiance and the stock would be stuffed and visible. The same brand when they seek change and choose to go for large format stores of 3000-5000 sq. ft. minimum then the approach will be entirely different here they would not want to display the entire stock and would show the product one by one to create a special service experience of exclusivity. Thus while designing we understand the expectation of the owner like how many clients do they want to cater to on one floor, how much stock do they want to display and how much of it they want it to be stored."
Unlike the earlier days when visual merchandising wasn't considered to be that important, Shravan feels that the times have changed. As of today, visual merchandising plays a huge role. Days of adorning a mannequin with garments in the name of VM are gone. Today, the demand is of unique concepts and ideas to display new collections. Concepts like digital displays and video walls and LED screens are becoming a need.
Some of the key projects done by Shravan include Roop Kala, Paris in Surat, Amrut in Surat and Kajal in Surat. All these stores have been based on a boutique concept and are above 2000 sq ft.

Related Viewpoints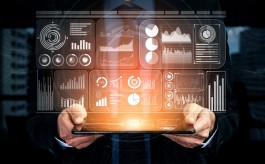 Angel Investor & Business Strategist
'Marketers need to stitch the missing link between data and business value'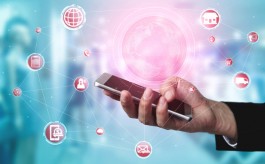 CEO, Ace Turtle
How omnichannel empowers brands in troubled times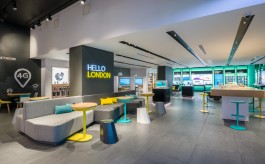 Founder and Creative Director, Quinine
How value engineering can preserve value, while reducing cost in retail