AskMe Grocery enters into strategic partnership with Mother Dairy
Vjmedia Works | May 18, 2016
Making Delhi-NCR to be the first serviceable region, Mother Dairy and AskMe Grocery, an online grocery marketplace, has gone into a business alliance.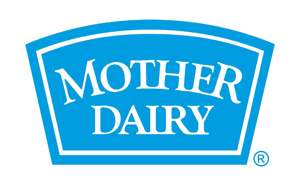 AskMe Grocery, India's largest online grocery portal in terms of reach, has announced a strategic alliance with Mother Dairy Fruit and Vegetable Pvt. Ltd., a wholly-owned subsidiary of the National Dairy Development Board (NDDB). This tie-up will enable customers to buy all Mother Dairy products from the AskMe Grocery portal. AskMe Grocery will be selling these products under AskmeFresh, a recently introduced perishable grocery marketplace.
Mother Dairy's product range includes all Mother Dairy products, Safal Frozen, Safal Ambient, Safal Fresh (Fruits & veggies), Safal pulses and Dhara edible oils. This service will be available in Delhi-NCR to begin with and will be gradually scaled up across other cities in the course of the current financial year.
S Nagarajan, Managing Director, Mother Dairy Fruit & Vegetable Pvt. Ltd., said, "The tie-up is aimed at tapping customers who believe in shopping-on-the-go. I am sure with our strategically located booths in the Delhi NCR region coupled with last mile home delivery by our new partners, the joy of shopping for our valued consumers will only go up."
As part of the association, the entire supply catering to consumers ordering from AskMe Grocery will be served from the nearest Mother Dairy and Safal booths present across the Delhi NCR region.
Speaking about the association, Mr. Ankit Jain, Co-founder, AskMe Grocery said, "This is another step by AskMe Grocery towards creating a deep rooted relationship with sellers to have a sustainable and efficient business model. Mother Dairy is a reputed brand which offers quality products across perishable and non-perishable product categories. This alliance will enable us to add a new dimension to our existing offerings. Through this alliance, we will be able to cater to all customers across Delhi-NCR with best quality dairy products, fresh fruits and vegetables and frozen food products at most competitive prices. We will arrange pick-ups from the nearest Mother Dairy booths and get the products delivered in 4-6 hours. We have been aiming to diversify our services and since Mother Dairy's products are very popular and in demand, we were both very delighted to take them on board and offer it to our customers".
Mother Dairy along with AskMe Grocery plans to further strengthen the association by launching similar offerings in key cities in the current fiscal. Currently Mother Dairy operates through close to 750+ milk booths and around 350+ Safal booths in Delhi NCR region.