ASUS launches its ZenFone 2 in India
By Bhawana Anand | Vjmedia Works | April 27, 2015
According to Asus, the ZenFone 2 is the world's first 4GB RAM smartphone in India, which is economically priced for Indian audiences.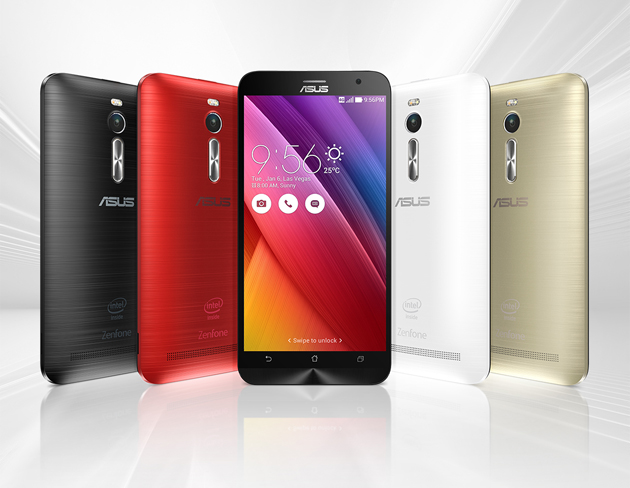 ASUS announced the launch of its ZenFone 2 in India at the Experience 2Morrow. The highly-anticipated ZenFone 2 builds on the enthusiastic reception and success of the first-generation ZenFone in India, and features a new Zen-inspired design, uncompromising performance, and a premium user experience.
"We are incredibly excited to bring ZenFone 2 to consumers in India. ASUS believes that the best technology should be used by a mass audience, and we have drawn on our core competence to deliver beautiful design and unprecedented performance in an empowering luxury for everyone to enjoy. Since its launch last year, ZenFone has been loved by consumers and has won 238 awards worldwide", said Jerry Shen, CEO, ASUS.
Debjani Ghosh, Vice President Sales & Marketing Group, Managing Director, South Asia also joined at the launch to celebrate the long term partnership of innovation between Asus and Intel. "We're extremely proud to come together with ASUS during the month in which we're celebrating 50 years of Moore's law to launch the Zenfone2, a product which has pushed the envelope on innovation yet again to deliver unprecedented performance. With the ZenFone 2, ASUS is giving consumers a great mobile experience in a sleek form factor, combining the 64-bit Intel® Atom™ Processor with Intel's LTE-Advanced Intel XMM 7260 solution. Intel Co-founder Gordon Moore strongly believes that what can be done, can be outdone and that's what Intel and Asus have done with the ZenFone 2."
The Smartphone is available exclusively on Flipkart for consumers. Commenting on this association, Amitesh Jha, VP - Retail, Flipkart said, "Asus is one of the leading players in the new-age mobile tech world. They are recognized for their best-in-class technology and innovative products. We are thrilled to take ahead this partnership with the announcement of their latest product—the Zenfone 2 on Flipkart."