Ayesha Accessories is now an exclusive accessory partner for Central stores
Vjmedia Works | September 26, 2016
Ayesha Accessories will soon be present in all Central outlets across the country with a few EBO launches and its exclusive online retailing platform.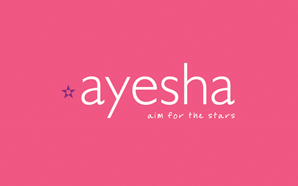 Ayesha Accessories, the country's leading accessory brand, will now be present in all Central outlets across the country by being their exclusive accessory partner. Presently the brand is present at 33 MBOs through shop-in-shop spaces across Central and Shopper Stop outlets.
Talking more on the tie up, Jacquelin Kapur, Co-founder and President, Ayesha Accessories explained, "Central has recently agreed on providing us with bigger space and acknowledged the need of VM space too. We will not only be present across all Central outlets but with bigger curated line and lot of VM elements like visuals etc. We will complete our omnipresence by April next year." The brand is also in talk with Shoppers Stop for similar opportunities. The brand has recently opened their kiosk at Forum Mall in Hyderabad along with store-in-store in Kohima, Nagaland, while an EBO for the brand is coming up in Goa. "Our Kohima outlet is doing surprisingly well. Hence, we are exploring retail opportunity in the northeast region," Kapur added.
The brand has recently launched its men's jewellery line, Unknown and is going to launch its kids' line Lil' Star soon. Ayesha, which is available through online retail channels like Flipkart and Amazon, will soon start retailing through Jabong and their exclusive online portal. "We should start retailing through our exclusive online platform by next month only," Kapur informed.