Bally opens India's first store in Delhi; to open stores in Chennai, Mumbai & Kolkata
Vjmedia Works | August 09, 2017
The swiss luxury brand makes a debut in India in partnership with Reliance Brands and through a store in Delhi's DLF Emporio Mall.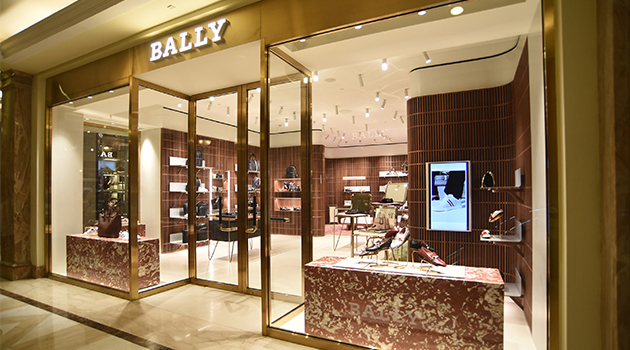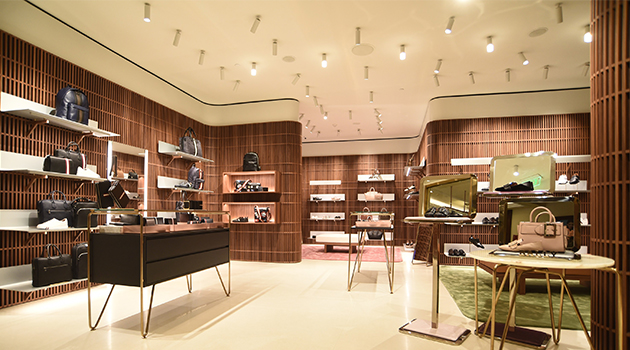 Swiss luxury brand Bally unveiled its first flagship store in a joint venture partnership with Reliance Brands in India. The store is located within New Delhi's renowned luxury shopping destination, DLF Emporio mall.

The Bally store has been launched showcasing the brand's Autumn Winter 2017 collection including women's and men's shoes, accessories and leather goods. This season the collection evokes the mood of a gentleman's club in 1970s New York City, which can be seen in the striking contrast of opulent evening dress and urban sportswear.
The New Delhi store incorporates the design by David Chipperfield Architects, boasting luxurious walnut panel walls and tile flooring laid with wool and silk-blend carpets in pink and green, separating the women's and men's collections. Chipperfield's work represents a ground-breaking combination of institutional concepts and a modern vision. Mumbai-based Details has supplied fixtures for the store.

Frederic de Narp, Bally CEO, added, 'We are very excited about this joint venture. In collaboration with Reliance, we have identified a roadmap to develop the brand in proven retail locations in four key cities - New Delhi, Mumbai, Chennai and Kolkata. Joining forces with a partner of this caliber makes us very confident that we can be relevant and successful in the market. Indian consumers are very discerning and have an appreciation for quality and craftsmanship, the demands for which Bally is perfectly suited to meet.'

Commenting on the opening, Darshan Mehta, CEO of Reliance Brands Limited, said, "Bally triangulates rich heritage, Swiss quality and a bold & confident aesthetic. It is with great pride that we launch the new store of Bally and grow the world's second oldest luxury brand in India."