Click. Brick. And All That's In-between
By Satarupa Chakraborty | October 16, 2017
According to a recent report in 2017 compiled by Retailers Association of India and digital marketing agency ValueFirst report, the size of modern retail in India is expected to double from $13 billion to $25.7 billion in three years which is driven by omni-channel retail. As the most interesting development of omni-channel retail in recent years, the brands who foresaw success in swipes and clicks are being found hobnobbing with brick-and-mortar retailers.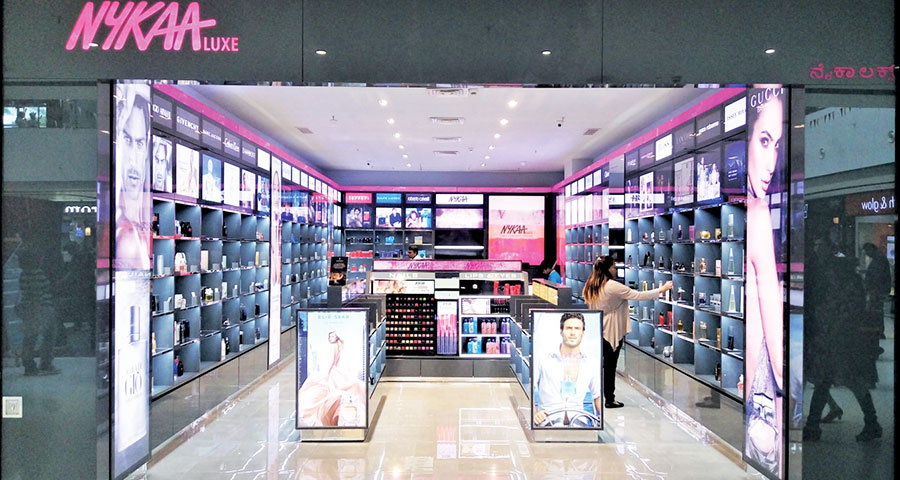 The Lure Of Brick N Mortar
Brands dealing in speciality merchandise segments like Zivame, Lenskart, Caratlane, Nykaa, Urban Ladder have already revealed their plans to build strong brick-andmortar network. Lingerie brand Zivame and jewellery brand Caratlane plans to open 20 more stores each by next year, while leading eyewear brand Lenskart has revealed its plan to open 200 stores focusing on mini metros and small towns and beauty and cosmetics player Nykaa is looking to have 30 stores by next year.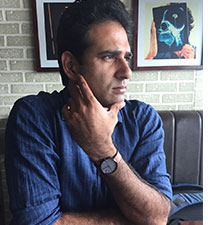 Online clothing brands like Faballey and Vajor are fast becoming parts of the league. Vajor plans to open two stores in Delhi this year while scaling up their store counts in next 6-9 months. Faballey, with 50 SISs with Future Group's large format stores, has recently opened an EBO. The brand has revealed its planned investment for offline expansion is to be over 1 million USD, with the estimated offline revenue share going up to 30% of the company's total revenue by the end of FY19. "Indiscriminate expansion is not on the cards as our offline strategy is focused on being profitable at every door we operate," Shivani Poddar, Co-CEO of FabAlley, informed.
Opening its first flagship store in July this year in Bangalore, furniture retailer Urban Ladder disclosed that it will invest 10-15 million USD in physical retail over the next 12-18 months. Disclosing more on the same, Pradeep James, Director of Design, Urban Ladder, added, "Driven by its strong online presence and consumer data, the company will build multiple experience centers around the country. The centers will also be the primary hub for new product ranges and collections."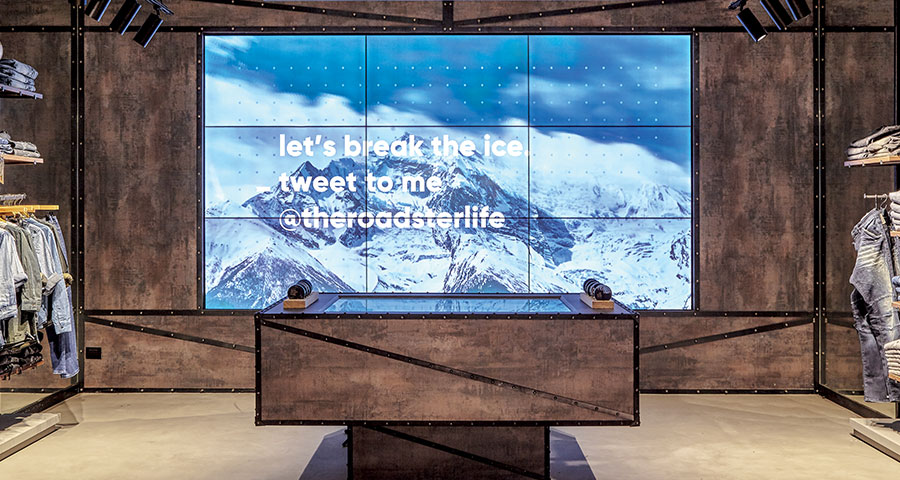 Reaching length & breadth of India
As online retail is gaining momentum and encouraging major players like Amazon to start something as unique as Project Udaan (an offline partnership initiative with retailers in small towns and rural area of India), here's how these homegrown online brands are taking their offline bandwagon. Having 20 stores in 9 major cities, Sirisha Tadepalli, Vice President – Brand Marketing, Zivame, said, "We will open stores wherever there is market gap and industry trend. Though we bet big in metros and mini metros, some small markets like Coimbatore and Mysore surprised us. We are currently evaluating 20 top cities of India to go further with our expansion plans."
Being a jewellery brand, Caratlane is currently focusing their offline growth in markets like Delhi and other major towns in north India, while Nykaa aspires to present in tier II cities too as a beauty retailer. Another lingerie brand Clovia has just started their exclusive brand network with 3 small stores in Delhi but is focusing majorly on smaller towns and their next store launch is slated to happen in an obscure town called Purulia in West Bengal.
The Tech Connect
While "phygital" plays the key role for this burgeoning omni-channel expansion, some brands chose simpler store design to fit into the pure play of brick-and-mortar, while others are focusing on digital interfaces. On this front, we surely can't miss the Myntra Roadster store that opened earlier this year in Bangalore. The futuristic store spread over 4000 sq ft combines the accessibility of touch-and-feel along with integrating technology with elements like interactive LED façade, Shopper-controlled video walls, digital gaming and browsing options, VR zones etc. Ananth Narayanan, CEO of Myntra & Jabong, said, "This was our first step in curating an omni-channel presence and will be a major area of focus for us in the months to come. We have created exceptional brand experience transformed by technology and a new avenue for shopping."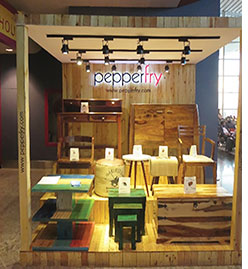 Urban Ladder's first store also came with complete experience of the products through AR/VR gear technology. "The aim is to elevate and inspire customers to get the most comprehensive look for their space," James added.
Interestingly, most of the online brands, with in-house technology teams, are creating these store experiences. As Ananth said, "We have a history of 1.5 years experience now in omni-channel and we have learnt as fast as technology moved."
""What online brands have is the clear indications of consumer behaviours and preferences. Hence, unlike traditional brick-and-mortar players, we are coming in the physical store business with the already-learnt consumer data. This clear understanding has paved the way for doing perfect store experiences," Tadepalli of Zivame added.
Formats to Suit All Needs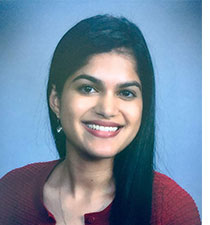 The brands who are literally joining the slew of brick-and-mortar expansion are also innovating store formats and design concepts. Beauty and cosmetics brand Nykaa has two store formats – Nykaa On Trend and Nykaa Luxe. As the names suggest, the former format spanning around 500 sq ft approximately houses top selling 1000 products while the latter with approx size of around 1000 sq ft features 30 prestigious brands from around the world. On the store designs, Adwaita Nayar, Head of Retail, Nykaa, explained, "The formats vary on sizes and the premium levels. We believe in complete phygital experience for all our stores. The customers can scan a product not only to know the details but to also learn on the reviews posted on our online channel. We have digital interfaces to showcase trends etc. We see that 80% beauty market is offline so we want to strengthen our presence in offline space but certainly offering our consumers much more."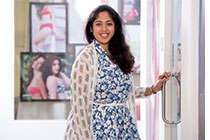 After launching their no-internet app product Lenskart Lite and setting an example of setting up 90 stores in 90 days in last year keeping the store design model small, lean and profitable, the omni channel eyewear major Lenskart is planning to bring a store concept in the same name. Lenskart Lite stores will be smaller in sizes with simpler design and will find its addresses in smaller towns.
For Caratlane, the store sizes vary from high street to malls. Radhika McGregor, Vice President – Retail Experience, Caratlane, explained, "We curate different merchandises for both these locations. The sizes for mall stores are generally around 400 sq ft whereas the sizes for high street stores vary between 700 to750 sq ft."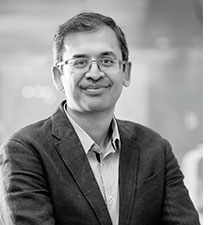 The Store Is Here To Stay
Shunning all the predictions that e-commerce is slated to eat up the physical store sales, global retail trend is throwing major limelight on brick-and-mortar. Almost all brands in the league have agreed that physical stores may not have been able to give an immediate escalating push to their business but it has created immense brand value. After launching the unique store experience, market share of Myntra's private label brand Roadster in Bangalore has gone up by 4%. This clearly shows that the true value of omni-channel is here to stay for years to come.l
Brands Number of Stores Store Rollout Plans.