Dairies focus on value-added products for future growth
By Pankhuri Goel | Vjmedia Works | July 21, 2014
As per estimates, share of these products is growing by 25% every year; this pace is likely to continue till 2019-20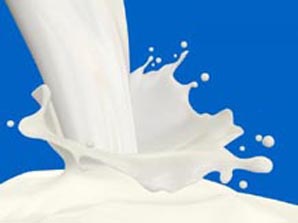 Value-added dairy products (VADP) are driving the way for dairy players. Through the years, the share of these products in the overall revenue of these companies has risen significantly. To boost growth, most companies plan to focus on this segment and add new products to their portfolio.
Maharashtra-based Parag Milk Foods said VADPs accounted for about 80 per cent of its turnover (Rs 1,500-1,600 crore), against 40 per cent about three years ago (when its turnover was about Rs 900 crore). Devendra Shah, chairman and managing director, said the company had maintained its focus on these products through the past few years. "Investors are interested in this category, as this is high-growth and gives better returns," he said. IDFC and Motilal Oswal have invested in Parag Milk Foods.
A recent report by CARE Ratings said, "Through the past decade, significant transformation took place in the Indian demographic space, which led to heightened consumer interest in VADPs. This shift in the dynamics of the sector proved beneficial for manufacturers, as margins in the case of VADPs are more than double the margins in the liquid milk segment."
While margins in the liquid milk space stood at four-five per cent, those for VADPs ranged from 12 per cent to 18 per cent, the report said. According to estimates, the share of VADPs in the milk and milk derivatives segment is growing at about 25 per cent every year, and it is expected this pace would be maintained till 2019-20.
R G Chandramogan, managing director of South-based private dairy company Hatsun Agro, said VADPs were at a nascent stage in India. "The main growth drivers in this segment are curd, ghee and ice creams. As the market matures, the segment will start giving both volumes and margins."
Most dairy companies have already invested in building capacities for value-added products. Recently, Parag invested about Rs 110 crore in its Pune plant; now, it has a combined processing capacity of about 2,000,000 litres a day (Pune and Andhra Pradesh plant). A year ago, Hatsun, too, invested in building capacities for VADP; the company now processes about 300,000 litres of VADP a day.
CARE Ratings says, "Product innovations are likely to accelerate India's dairy market, which is anticipated to improve margins by attaining greater scale, higher capacity use and an increasing contribution from new milk variants."
Dairy companies are planning to add products in the VADP portfolio. Karnataka Milk Federation plans to enter the cookies and biscuits segment. A senior company official said, "The thrust will definitely be on value-added products, but there is a social obligation to supply liquid milk, and we will continue to do that."
Shah agrees. "While there is growing demand for liquid milk, the demand for value-added products is also increasing commensurately. We have increased our procurement by 20 per cent to take care of the demand."