Florsheim to expand MBO network in India
By Satarupa Chakraborty | November 29, 2018
The brand's MBO network to go up from 125 to 200 in less than year, while 2 more EBOs are to be added.
Global footwear brand Florsheim, brought back to India by Bangalore-based Samar Lifestyle, has disclosed their plan to expand their MBO network aggressively.
Florsheim is currently present through 125 MBOs and the count will be taken to 200 in less than a year. The brand, which opened its first EBO in Chennai recently, will soon add two more stand-alone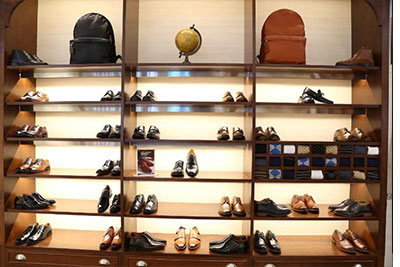 stores, one in Ambience Mall, Gurgaon and the other in Bangalore. Florsheim's retail identity has been created by Italian design studio Eva.
On the preferred retail channels, Mridumesh Kumar Rai, President, Samar Lifestyle shared with Retail4growth, "Our company has a long history as footwear manufacturers and in 2011, and we made our debut in shoe retailing with our in-house brand, Roush. We believe that footwear is a category that garners good amount of traction, more through MBOs than EBOs. However, EBOs are excellent to create positioning and brand building."
Samar Lifestyle is also building a strong international brand portfolio. Recently it brought Italian luxury fashion brand Moschino to India and is currently working on two more portfolio brands in categories like men's casual footwear and women's footwear.
Similar News
The Italian luxury brand for accessories, Love Moschino opened their first flagship store in Delhi at DLF Promenade mall. The brand is looking at increasing its presence in India.