Gaurav Gupta enters Kolkata with his first store
By Retail4Growth Team | September 12, 2019
Located in Galleria 1910, the experiential retail space houses the designer's progressive bridal couture, women's haute couture along with GG Man for weddings and occasion wear.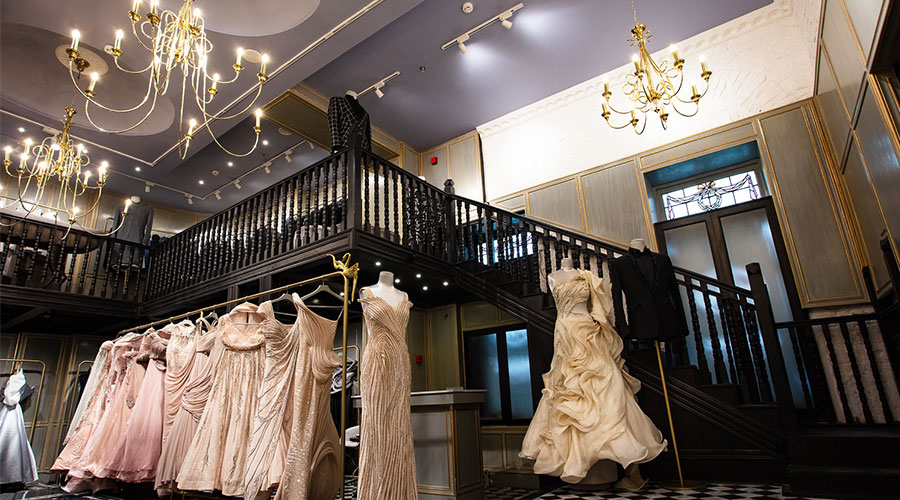 Gaurav Gupta, an avant garde couturier, launched the brand's debut couture store in Kolkata. Nestled in Galleria 1910, this experiential retail space will house the designer's progressive bridal couture, women's haute couture along with GG Man for weddings and occasion wear.
The luxurious Galleria 1910 breathes the charm of history and grandeur and the sprawling 1600 sq. ft Gaurav Gupta Kolkata Couture flagship will be a first-of-its-kind experiential retail space in the city unravelling the couturier's dreamscape, with an added focus on haute couture and customization. Adding to the grandeur of the space, there will be dedicated spaces for menswear and women's wear. Divided by a mezzanine the brand's fast emerging key focus- GG man will be showcased on the top floor and ground floor will have the women's wear.
Architecturally, the old and new have been brought together in a harmonious contrast, bevelled mirror edges are interspersed in the space to create a feeling of endlessness and the imperial aura heightened with grand chandeliers. The store is designed to be multifunctional and interactive. Finding inspiration in surrealism, the space reflects Gaurav's interpretation of fantasy palace ruins, complete with mystical references and a cosmic ambience.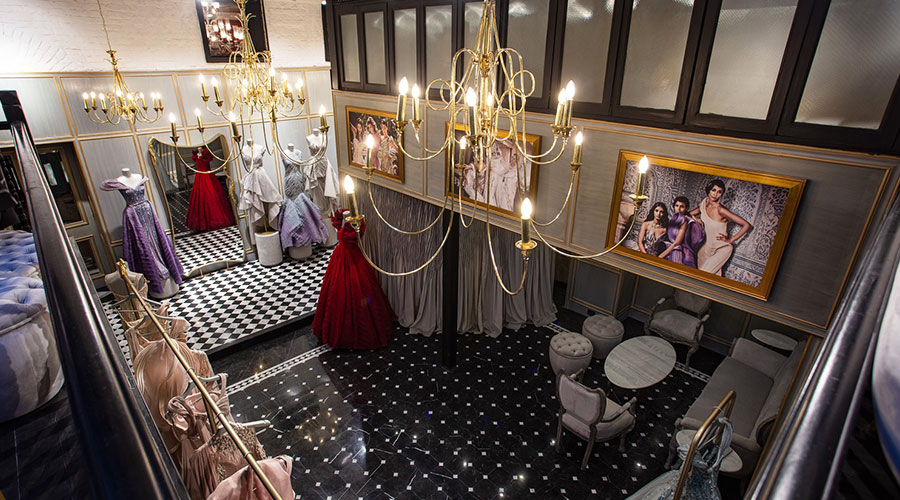 Speaking about the grand store launch, Gaurav Gupta said, "We have always aimed to open our flagship stores with a unique mix of couture, glamour, aspiration, warmth and welcome. Each of our stores across the country aim to be an extension of the Gaurav Gupta world. A lot of my work finds its foundations in surrealism and magic realism. I find myself going back to beauty in art and architecture, abstraction and magic and Kolkata has so much of it. I believe through my design, it's about creating a new culture, a new thinking- whether it's through our couture forms, techniques or shape. I
am certain that the modern Indian consumer in Kolkata will embrace our surrealism and magic and I am excited to finally be here extending my brand to this rich milieu of culturally rooted yet futuristic audience."
To celebrate this landmark occasion, the brand presented its latest couture collection 'Undercurent', that adds a renewed, avant-garde lens to definine sculpting as a science of new couture. This location will be an addition to the three Gaurav Gupta stores currently operating at Kalka Das Marg, Mehrauli and DLF Emporio in New Delhi, along with Kala Ghoda in Mumbai.
Similar News
With a legacy in textiles spanning 100 years, Koskii is working on establishing a national footprint.
The brand currently operates highly successful stores in Delhi NCR, Mumbai, Kolkata & Chennai.