German Bike brand Bergamont launches its first concept store in India
By Retail4Growth Team | February 18, 2020
Based on Bergamont's global guidelines, the i-Ride store has a vibrant design and aims to be a regional cultural cycling hub.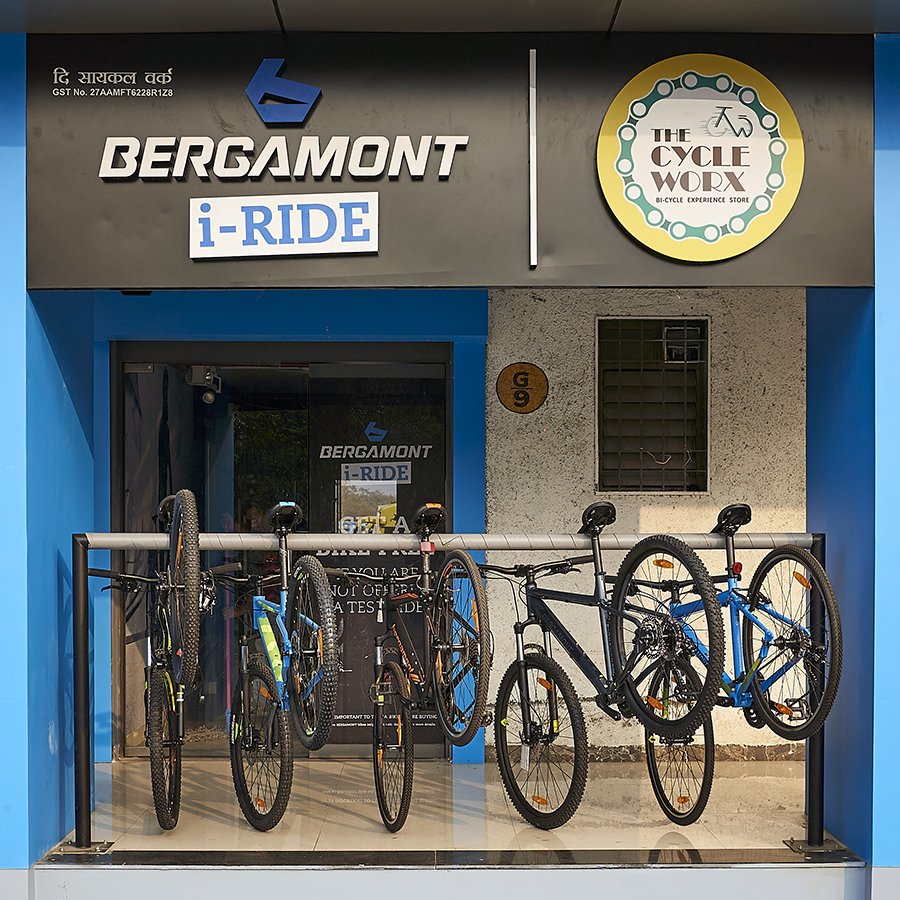 Bergamont rolled out its first concept store 'BERGAMONT i-Ride' in Mumbai, towards expanding the company's retail network across India. Launched in India in 2017, following its acquisition by Swiss sporting good company SCOTT Sports SA, Bergamont has been growing 25% year-on-year in the premium bicycle category.
According to the company, the brand has targeted 3200 units in FY 20-21 and launching its first concept store in the country is a major step in that direction. Already present in 45+ cities across the country, Bergamont plans to scale the i-Ride store format to 15 stores over the next 3 years.
"We are extremely proud to launch the first BERGAMONT i-Ride store in India which is focused towards delivering a quality cycling experience. It's conceptualised keeping in mind the changing infrastructure and growing awareness about health and fitness. A bicycle is now not only a lifestyle product but also an ideal last-mile commute. Electric mobility is a key piece of this puzzle and so we've also rolled out hybrid e-bikes recently", said Jaymin Shah, Country Manager Scott Sports India.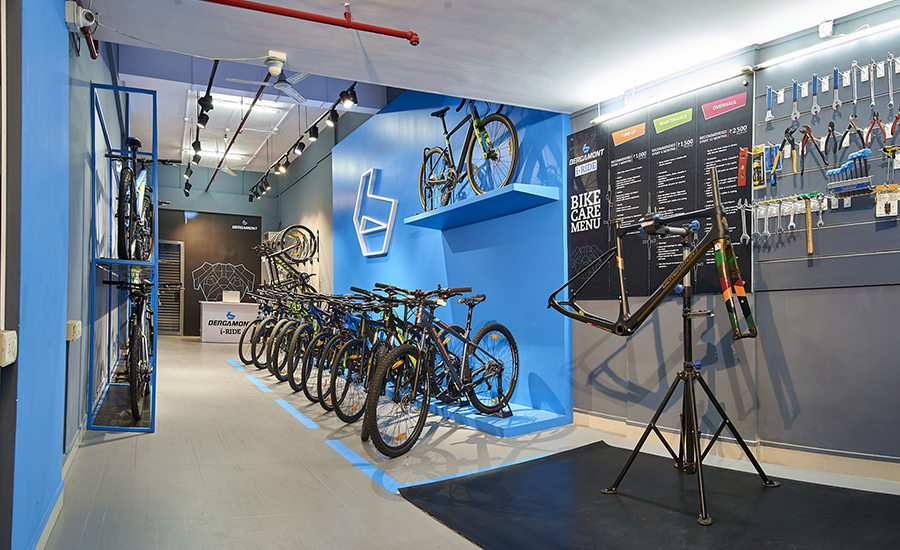 Bergamont India has partnered with The Cycle Worx to open its first exclusive store in Mumbai. The experiential retail format is designed to enhance the purchase experience. Based on Bergamont's global guidelines, the store has a vibrant design and aims to be a regional cultural cycling hub.
A far cry from the traditional cycle store that had bikes crammed across every inch, the category is undergoing evolution at the retail level. "We were the first brand to introduce experiential retail in cycling with Scott Technology Centre and believe it's now essential to provide the customer an enhanced retail experience. With Bergamont i-Ride we've also introduced a few innovations to further amplify this experience," added Jaymin.
The store will offer a wide variety of bicycles across the road, mountain and hybrid, including the gravel and e-bikes from the Bergamont product range. It emphasises on the importance of testing a bike before purchase and will give away the bike for free if the customer isn't offered the opportunity to test one.
"At least 50% of the riders do not cycle after a few months of purchase of a bicycle and reasons vary from convenience to discomfort. We believe this often stems from buying the wrong product. And so, our Test Bike Programme has different modules to test out different bikes and choose the most compatible one", Jaymin Shah.
The Bergamont i-Ride store will have a wide range of bikes from Bergamont to test. It also offers a complete after-sales experience with a fully trained staff and well-equipped service area. The store plans to host a number of engagement activities, including the Bergamont i-Ride Challenge, an endurance cycling challenge.
On partnering with Bergamont Bicycles, Retailer Partner, Cycle Worx said, "We are honoured to be a part of the Bergamont family. Together we aim to provide a very vibrant and welcoming experience to our customers and educate them on the importance of buying the right cycle. Over the next few months, we have multiple engagement activities planned as well."