Global retail ready packaging material market projected to grow over 4%
By Retail4Growth Team | April 23, 2019
Research reports by market intelligence companies such as Technavio and Mordor intelligence project a CAGR of over 4% during 2018-2023 for the retail-ready packaging (RRP) market and highlight fibre based materials as being among the key growth drivers.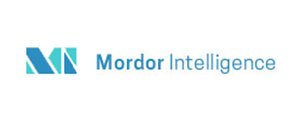 Research findings project growth for the global retail ready packaging material market. A finding by research and analysis company, Technavio, has revealed that the global retail-ready packaging market is expected to post a CAGR of over 4% during the period 2019-2023, as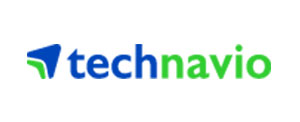 reported by Business Wire.
A report by market intelligence and advisor firm, Mordor Intelligence projects similar growth, pegging the value of the global retail-ready Packaging market at USD 63.4 billion in 2017. It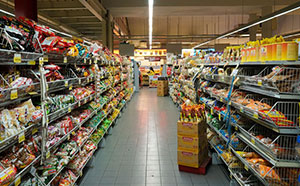 says that the market is expected to reach USD 81.4 by 2023, with a CAGR of 4.3% during the forecast period (2018 - 2023).
Industry research bodies define retail-ready packaging (RRP) as the secondary packaging of retail products that go directly onto the store shelf, without the need to unpack inner contents. Rapidly expanding mass retail network and the launch of smaller-format locations are expected to drive the demand for the retail-ready packaging market, as these stores carry a limited product selection than their traditional counterparts, according to Mordor Intelligence. It further adds that retail outlets can benefit from RRPs ability to speed stock shelves and increase shelf-space efficiency. However, issues related to lack of standardization and additional supply chain costs are estimated to challenge the growth of the retail-ready packaging market, it adds.
According to the Technavio report, features such as robustness, shelf space optimization, and ease of identification and disposal make retail-ready packaging solutions popular among end-users. The Technavio report also adds that the use of fiber-based material for packaging will benefit the market and contribute to its growth significantly over the forecast period. According to the report, fiber-based materials are reusable, renewable, and biodegradable and see wide acceptance in the food and beverage, chemical, and construction industries and are used for products such as paper boards and corrugated packaging.
Similar News
Amitoje's new display system range, Foldie, assembles automatically right after it's out of its packaged box. Suitable for FMCG displays and promotions, the range is lightweight and customisable.
Nilkamal's PrintGUARD is designed to create innovative point-of-sale displays and multiple in-store displays. POP got in touch with Mihir H Parekh, AVP of BubbleGUARD, and its customers, Unidos and ABC Printads, to learn more about the material and its applications.