IKEA's leisurely scout for a start
By Jim Hollen | Vjmedia Works | July 23, 2014
After clearance in 2012, single-brand showpiece still to decide on a single location, with first store unlikely before 2017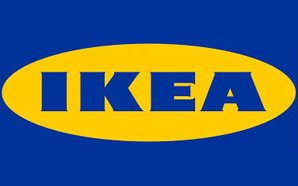 At a time when single-brand retail is in the news for a likely rejig in rules, the first biggest company to apply in this category, Sweden-based furniture company IKEA, is still two and a half years away from its first store in India, it is learnt.
The euro 27-billion chain filed its application in June 2011 but is unlikely to open its first outlet in the country before 2017. The delay, however, might not have much to do with the single-brand retail policy but with the company's internal benchmarks on location of stores and its features.
IKEA, whose euro 1.5-billion proposal for the India market was cleared in November 2012, is looking for land sites to set up retail stores in the National Capital Region, Mumbai, Hyderabad and Bangalore, according to a spokesperson. "The first store will depend on finding the right location in these cities, with metro connection and easy access to highways and public transport," she said.
According to a source in the know, the choice for the first store is between Noida and Gurgaon. The Narendra Modi government is perhaps looking at ways to dilute the sourcing conditions in the single-brand retail policy, to attract foreign direct investment (FDI). Even as 100 per cent FDI is permitted in single-brand retail, an international venture with 51 per cent or more foreign funds must comply with a 30 per cent domestic sourcing norm. That clause is being reviewed. The policy had undergone a dilution earlier too as companies such as Ikea expressed their inability to source 30 per cent from Indian small and medium enterprises. So, while an entity was required to mandatorily source 30 per cent from Indian micro small and medium enterprises (MSMEs), the clause was changed to "mandatorily source 30 per cent from India, preferably from MSMEs".
A further dilution of the sourcing clause might help IKEA but what is taking time for the largest furniture company of the world to mark its presence here is "the huge amount of diligence that it believes in before taking a decision on a store", a source said. The company is yet to decide on whether to buy land or lease it across locations, it is learnt.
In an interview last year, IKEA's chief executive, Juvencio Maeztu, had said patience had kept them going despite entry hurdles. He'd said the company planned "to invest what it takes in the India market" but that it would wait to find the right location for its stores. At that point, Maeztu had indicated the first store might not come before 2015. Adding: "If we take longer to find the right piece of land, the first store could take five years or even more."
IKEA has held discussions with many state governments for buying or leasing land, including those of Haryana, Uttar Pradesh, Maharashtra, Karnataka and Andhra Pradesh.
The euro 1.5-billion investment, proposed in its application to the Foreign Investment Promotion Board, is meant for establishing 10-15 retail stores in about 15 years. "We will invest as much as we need to in India. It's not that we have got a budget to follow," the chief executive had said.
As Maeztu had explained earlier, IKEA stores must be big and need to be located close to the motorway and metro connectivity. "Land prices here are very expensive. An IKEA store will have to be located on an affordable piece of land, as we offer affordable solutions at our stores." After finding the location, the time taken to build a store is around two years.