Indian Luxury Expo to be held from April 26-28, 2013 in Mumbai
By VJ Media Bureau | Vjmedia Works | 2 | April 24, 2013
This expo will witness three day showcase of prominent luxury brands across 20 lifestyle segments that cater to an elite and discerning target audience under one roof.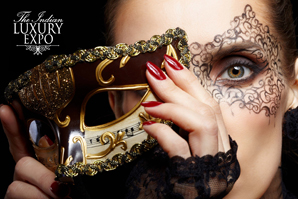 In view of the increasing demand of luxury for the populace of Mumbai, Jukebox Media is hosting'The Indian Luxury Expo', in Mumbai from 26 to 28th April at The Grand Hyatt. The expo is tailor-made to suit a broad selection of luxury categories including luxury homes, fashion, accessories, decor, household appliances, art, hospitality and banks.
It will have brands like Audelade, Harley Davidson , BMW bikes, Porsche, Saint Louis, Aamby Valley to name a few. The expo that will travel to various cities; started off in Hyderabad and following its success will now be held in Mumbai. Moving forward it will be held in other luxury destinations like Delhi, Chennai and Bangalore.
This multi-city expo ensures the brand participating in all the five editions get an implausible mileage across the five'high-luxury' zones of India.
In a country where luxury has been inherited from the rich history, brands are increasingly in demand but do not meet the requirement in every single market. According to the event's press release, The Indian Luxury Expo endeavours to bridge this gap and make the brand-consumer chain more effective and expansive in nature. Supported by the Federation of Indian Chambers of Commerce and Industry (FICCI), The Indian Luxury Expo aims to cement India's position in the world luxury market and attract more and more luxury brands to explore India as a lucrative investment destination. The expo caters to an esteemed "by invitation only" gathering of 1000 plus delegates each day comprising of celebrities, industry experts, marketers, bureaucrats, corporates, luxury brand owners and connoisseurs.