Just Buy Live becomes India's largest distributor with 2500+ marquee brands
Vjmedia Works | August 18, 2016
With a plan to partner with a hundred thousand retailers in the next 100 days, Just Buy Live becomes India's largest distributor with 2500+ marquee brands.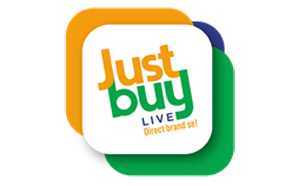 Just Buy Live, the world's first e-distribution platform, has accomplished a new feat by partnering with 2500+ marquee Indian and international brands, becoming the largest distributor in the country. Bringing 500 new and small businesses on an average every day, the company is confident of providing its services to over 100 thousand (one lakh) of these businesses in the next 100 days.
Just Buy Live has received a phenomenal response from the retailer community within a short span of time. Selling over 500,000 products from 2500 brands, including competing brands, across categories like Food, Beverages, Personal Care, Mobile and Auto, Just Buy Live has successfully brought on board 80 out of India's and world's 100 most trusted brands including Apple, Xiaomi, Samsung, Micromax, YU Mobiles, Oppo, Patanjali, ITC, P&G, Unilever, Coca Cola, Pepsico, Amul, Nestlé to name a few.
Commenting on achieving this significant milestone, Sahil Sani, Chairman and CEO, Just Buy Live said, "Just Buy Live was launched with a vision to democratize, disrupt and amplify the distribution industry by empowering retailers with a robust platform and direct access to a wide distribution range. The good news is that we are just getting warmed up. We are delighted with the response we have received from retailer ecosystem, and aim to double the record by becoming official distributors of 5000 brands by the end of 2016."
Just Buy was launched with a high decibel TV and digital campaign targeting retailers with a strong message of giving hope to a vital section of India's economy: its 15 million brick-and-mortar traders. The platform is currently catering to over 50,000 retailers, from paanwallas to udipis, kiranas to supermarkets, mobile stores to chemists.
"When Just Buy was launched, one of the early challenges was to ensure that brands and manufacturers go for this disruptive concept. Expectedly, the idea got instant acceptance from companies, owing to the wide reach and benefits offered by the app and access to live data streams for business and brand owners.", Sahil further added.