Kantar IMRB's MD to Speak at ISA, 2019
By Retail4Growth Team | March 07, 2019
Paru Minocha, Managing Director, Kantar IMRB, will speak at the session 'Secret Sauce of Impulse Buying in FMCG Space' at ISA, 2019.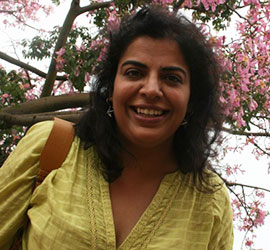 Paru Minocha, Managing Director - Qualitative & Consumer West, Kantar IMRB, will speak on the session titled 'The Secret Sauce of Impulse Buying in FMCG' at In-Store Asia 2019 (now a part of the family of EuroShop Düsseldorf, the world's #1 retail fair), the largest retail experience expo and convention in the Indian subcontinent. The upcoming edition of the event is scheduled to be held during March 14-16, 2019, at Bombay Exhibition Centre, Goregaon, Mumbai.
Paru has over 23 years of work experience in market research. She started with Qualitative research and has since donned both the Qualitative and Quantitative hats for nearly two decades. She started her career with ORG-MARG [Now Nielsen], before moving on to head research at Synovate India [now IPSOS] and later joined KANTAR IMRB in 2015.
She has worked across sectors, from FMCG to Automotive, and her core work involves a wide range of studies including Exploratory Understanding, Need Gap Elicitation, U&A, Segmentation, Brand Equity, Concept, Product and Packaging Development and Testing, Communication Development and Evaluation.
Her dual experience allows her to focus on client business issues irrespective of methodology. In KANTAR IMRB, she leads the design thinking team which enables the client journey from insight to outcome.