Karnataka, Maharashtra Tesco-Trent's first stop
By Avishek Rakshit | Vjmedia Works | December 24, 2013
About 50% of the investment will go into back-end infrastructure creation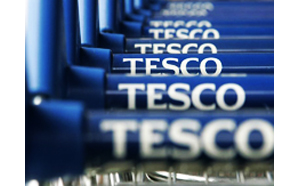 Union minister for Commerce and Industry Anand Sharma said on Monday Karnataka and Maharashtra would be the first states to benefit from foreign direct investment (FDI) in multibrand retailing.
The first such proposal in the sector has come from the joint venture between Tata-Trent and Tesco Plc, which will open outlets simultaneously in these two states. About half of the first tranche of investment will go into the back-end, for creation of infrastructure such as cold chains, grading, sorting and packaging.
"The joint ventures will source and procure goods from farmers directly. The investment under multibrand retail will come in different tranches," Sharma said here.
The minister, who reviewed various proposals of the state government with Chief Minister Siddaramaiah told reporters the initial investment from Tesco will be $110 million (Rs 680 crore). It plans a 50 per cent stake in partner Trent Hypermarkets Ltd, the latter a unit of the Tata Group, which runs Star Bazaar supermarkets. They plan to open between three and five new stores each financial year.