Kids enjoy inspiring fest as Barbie turns 60
By Smita Sinha | March 23, 2019
Pacific Mall, Kidzania and Imagica theme park hosted events for girls on the occasion of Barbie's 60th anniversary wherein they invited fans from to celebrate the most popular doll in the market.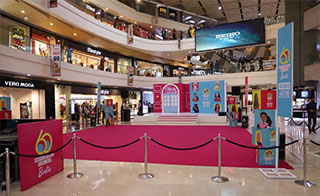 As part of Barbie's 60th anniversary, Pacific Mall, Kidzania and Imagica theme park recently hosted inspiring events for girls and invited fans from everywhere to celebrate the birthday of the most iconic children's toys and the most popular doll in the market.
Delhi's Pacific Mall hosted #Barbie60 celebrations with an exciting 'You Can Be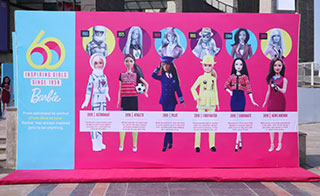 Anything' workshops and performances. Children participated in the two-day workshop, which ended with live performances that showcased to all that if you dream it, you can be it - 'With Barbie You Can Be Anything'.
Similarly, Kidzania hosted an immersive Barbie experience event, where girls and their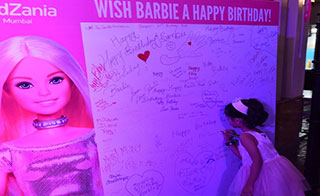 mothers joined to explore career based role-play opportunities available to them at Kidzania in Delhi and Mumbai.
Mattel also celebrated Barbie's anniversary at Imagica theme park with 70 girls from Mumbai-based NGO Masoom with the intention to improve the learning environment and prospects amongst the less privileged students.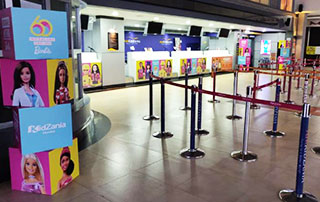 Created by Ruth Handler and named after her daughter Barbara, the first Barbie doll was officially unveiled on March 9, 1959 at the New York Toy Fair. According to reports, Handler wanted little girls to be able to dream of futures beyond the then traditional roles of wife and mother. "My whole philosophy of Barbie was that through the doll, the little girl could be anything she wanted to be. Barbie always represented the fact what a woman has choices," Handler wrote in her autobiography.
Similar News
The world-famous doll brand Barbie has recently used lights at their POS at Hamley's store, where various types of lighting installations are used for panel mounting, headers and more to demarcate the doll display amongst others.