Limeroad pilots its first brick-and-mortar store
By Satarupa Chakraborty | March 13, 2018
LimeRoad's journey as an omni-channel retailer started with their first pilot store in Surat spanning across 890 sq ft. The store uses modular fixtures and customized store façade to handle fast display change and newer look of store front every day, respectively.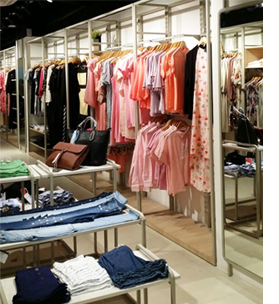 Online fashion and lifestyle retailer LimeRoad recently joined the omni-channel bandwagon by opening their first brick-and-mortar store in Surat, Gujarat. The store, spread across 890 sq ft, is designed by Delhi-based retail design agency 02 June Design Studios, while fixtures have been supplied by Delhi-based TGVD Infra Pvt Ltd. In a press release issued earlier this year, the online retailer revealed their plan to open 3000 physical retail touch points in next 3 years.

The pilot store follows a design concept revolving around the theme – "Live Everyday". The store uses modular fixtures that can accommodate change of collections and display of merchandises more rapidly and effectively. The custom-made façade and signage are also designed in a way that the colours of LEDs can be represented differently as per display purposes. The cash counter has been kept brief to accommodate digital self-service POS screen to browse the online collections,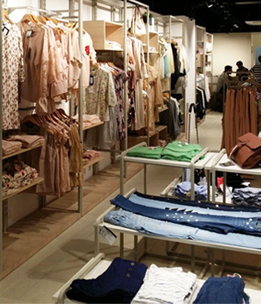 make purchases etc, bringing the true character of an omni-channel retailer. The colour scheme has been kept muted and neutral while the fixtures are made of wood and metal.

LimeRoad plans to open two more stores in Gujarat followed by a 60-stores- mark in the first phase of its retail expansion covering the metros as well as smaller towns.