Listed retailers did largely better
By Chaitanya Muppala | Vjmedia Works | February 03, 2014
Maintained or improved margins in festive season, despite sluggish demand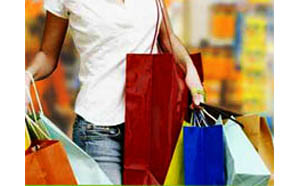 Higher margins from full-priced sales during the festive season helped three of the four listed retailers that have declared their quarterly results post reasonably good performance for the quarter ended December 2013.
Future Retail is also a listed one in the segment but has yet to declare its result. Trent, Shoppers Stop, Reliance Retail and Pantaloon have done so.
Tata-owned Trent posted a 16 per cent year growth over a year and 39 per cent over the earlier quarter, in its standalone net profit for the quarter, the third (Q3) in this financial year. It posted a PBDIT (profit before depreciation, interest and taxes) margin of 14.7 per cent in Q3 as compared to 10.87 per cent in Q2 and 14.2 per cent in the year-before period. These came on the back of a 12 per cent yearly growth in net sales during Q3. Trent has not disclosed its consolidated numbers.
Raheja-owned Shoppers Stop's revenue went up 16.5 per cent over a year to Rs 752 crore and saw gross margins going up 100 basis points (bps). However, its Ebitda (earnings before interest, taxes, depreciation and amortisation) margins were flattish over a year, due to rise in staffing cost (up 46 bps) and operating expenses (up 50 bps). The profit after tax increased 1.4 per cent over a year, to Rs 17.3 crore.
On a consolidated level, which includes its hypermarket chain, Hypercity, Shoppers Stop's profit after tax (PAT) went up 17 per cent to Rs 5 crore during Q3 as compared to Rs 4.3 crore in Q3 of 2012-13.
"Q3 is the peak festive shopping quarter for retailers, with the festive season starting in October and continuing all the way till Christmas and the new year in December. We have witnessed a healthy sales and Ebitda growth of 16 per cent during this quarter," said Govind Shrikhande, managing director.
The performance was better than expected by some analysts. In a report, Bharat Chhoda and Dhvani Modi of ICICIDirect.com (a subsidiary of ICICI Securities) said, "We were surprised by Shoppers Stop's operating performance, which led to profits (as against our expectation of a loss). While sales at Rs 1,089 crore (up 15.5 per cent year-on-year) were in line with our estimate, the operating margin at 3.8 per cent (down 35 bps) was higher than our expectation of 2.9 per cent. Consequently, the company reported a profit of Rs 5 crore as against our expectation of a loss of Rs 5.8 crore.
"They add the key disappointment was a weak like-to-like sales growth of 5.5 per cent, due to dampened consumer sentiment and lower jewellery sales. "Over several quarters, the company has been making efforts to pare losses of the HyperCity segment and this is bearing fruit. With some more downsizing of the HyperCity stores on the cards, the company has guided (forecast) a break-even at the Ebitda level by FY15 and PAT level by FY16.
"Mukesh Ambani's Reliance Retail (owned by Reliance Industries) posted a PBDIT of Rs 106 crore in Q3 as against a loss in the year-before period. It registered growth of 38 per cent over a year in turnover at Rs 3,927 crore in the third quarter. Like-to-like sales growth across various formats was 21 per cent.
Pantaloon Fashion and Retail, part of the Aditya Birla Group, posted a net loss of Rs 15.7 crore, as compared to a net profit of Rs 20 lakh in Q3 of 2012-13. Positively, it posted a PBDIT margin of 8.52 per cent during Q3 as compared to 1.08 per cent a year before.
"Retailers have done reasonably okay, despite low demand. They have maintained and improved their margins during the quarter," said Abhishek Ranganathan, vice-president, Phillip Capital.
"In Q4, they will see good growth in topline due to discounted sales but margins will move depending on the extent of sale period," said Ranganathan.
RESULTS CORNER
Tata's Trent posted growth of 16% a year growth over a year and 39% over the earlier quarter
Raheja-owned Shoppers Stop's revenue went up 16.5 per cent over a year to Rs 752 crore and saw gross margins going up 100 basis points