Lulu Mall appoints Thought Blurb as communications design partner
By Nabamita Chatterjee | Vjmedia Works | December 20, 2016
The Lulu Mall chain of hypermarkets and supermarkets is spread across 31 countries, including India. The company's most recognizable presence is the Lulu Mall in Kochi, spread over 10,00,000 sq ft of space that can accommodate 100,000 people at a time.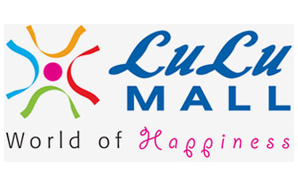 The Lulu Group, headquartered in the UAE and the group's flagship mall in India, Lulu Mall, Kochi has signed on 'thought blurb' as their advertising partner to build the brand in synch with the global retail brand image.

The CEO of Lulu Mall, Kochi, Shibu Philips said that the group is initiating an assertive push into other cities in Kerala and expanding its footprint into various other Indian cities, and it's imperative to have world class branding and communication design. Speaking of their decision, he said that an analysis of Thought Blurb's past experience in environmental and space design, graphic design credentials and overall understanding of mall communication and promotion was an essential criterion in their decision.

The 3-month pitch process saw The Lulu Group evaluating the presentations of several top-rung ad agencies from Kerala and other cities. The decision eventually hinged on strategy and domain knowledge of retail marketing.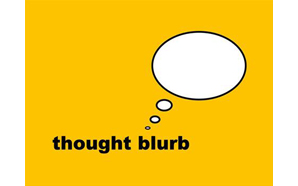 Shibu Philips said, "Thought Blurb's past work on Quick Service Restaurants, large retail chains and Malls showcased great acumen and promise. Their strategic thinking reflects a layered understanding of today's retail customer, their fickle loyalties, and what buttons to press to keep them engaged." By introducing 56 brands to Kerala, the Lulu Mall has changed the way people shop in Kerala.

Thought Blurb is a fully fledged advertising agency with independent divisions looking after main-line advertising, design, strategy planning and activations.

Speaking of the win, Vinod Kunj, CEO of Thought Blurb said, "We have sharpened our skills in this field for almost a decade and are raring to go with every resource we have at our call. Our design expertise has been awarded and recognised in every forum. Working on a mall chain is different from the norm. People need to stay engaged through programmed events and activations. Newer experiences for the consumers keep an in-demand mall from becoming a has-been. That would never happen on our watch. We are proud to be associated with the Lulu brand, and intend to ensure its dominance in the future."