Marico: Expects growth trajectory to improve soon
By Nabamita Chatterjee | Vjmedia Works | February 07, 2017
The company expects it's revenue and earnings to deliver 7% and 14% CAGR, respectively through FY16-18E.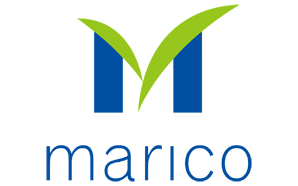 Marico has reported weak performance in 3QFY17 in the aftermath of demonetisation. Its consolidated net sales fell by 7.5% with volumes dipping by 3%, while consolidated net profit declined by 6.8%. They expect improvement in the value and volume growth trajectory going forward on the back of strong recovery in Parachute volumes and steady margin scenario.

Management Commentary on Demonetisation

Cash crunch post demonetisation impacted the wholesale and rural trade as they are heavily dependent on cash. Northern and Eastern markets were the worst hit. Significant decline was visible in trade due to correction in pipeline stock across channels. Following a sharp fall in Nov'16, volumes recovered to some extent in Dec'16. The Management added that the company provided additional credit to the trade as a temporary measure to overcome the liquidity crisis.

Strong Show by Saffola in an Otherwise Tough Quarter

Flagship brand Parachute witnessed 1% fall in volumes, but in value terms sales fell by 12%. However, another flagship brand i.e. Saffola bucked the trend with 6% YoY growth in volumes. Value added hair oils portfolio witnessed volume de-growth of 12%, which was also attributable to higher base effect. Being discretionary in nature, youth brands reported a sharp 15% drop in sales in value terms.

They expect improvement in Marico's operating performance in the coming quarters on the back of recovery in Parachute volumes, improved currency circulation and likely higher agricultural growth.