M&S targets 100 Lingerie Format Stores in next 3-4 years
By Satarupa Chakraborty | August 04, 2018
M&S plans to reach a mark of 100 lingerie format stores by next 3-4 years, while opening 8-10 stores in addition to their 6 existing stores. The British retailer is currently consolidating their overall store presence in mini metros and smaller towns.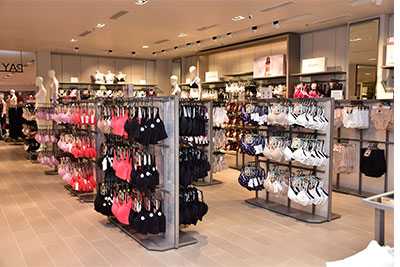 British retailer Marks & Spencers (M&S) has disclosed their plan take their lingerie store format to a count of 100 stores in next 3-4 years. Currently, M&S has 6 lingerie special stores across country at locations like Bangalore, Mumbai, Lucknow, Jaipur etc. As part of their plan to add 8-10 lingerie format in this year itself, the retailer will soon open another at Khan Market, Delhi, which will be M &S's first store at a high street location in India.
Looking at exponential growth of lingerie as a category in India, M&S started this unique concept only in India, as this category was contributing to 22% sales with 15% space dedication at each flagship store. The British retailer wen t slow with their overall store footprint expansion last year, while they are consolidating their overall presence in mini metros and smaller towns this year with Aurangabad, being the latest location to welcome an M &S flagship store. Lingerie format was started in India about 2.5 years back in India with the first store at Bangalore's Phoenix Marketcity mall, where the retailer opened their lingerie format next to their flagship identity.