Pepperfry launches end-to-end home interior solutions
By Satarupa Chakraborty | December 14, 2018
Pepperfry launches end-to-end home designing solutions from their besoke studios in Mumbai, Bangalore and Gurgaon.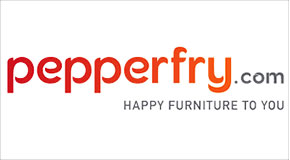 Furniture and home products brand Pepperfry.com has announced the launch of Pepperfry Bespoke – an end to end home interior design solutions service. With the introduction of the new service, Pepperfry will evolve into full-stack home interiors solutions provider making it the only comprehensive home improvement and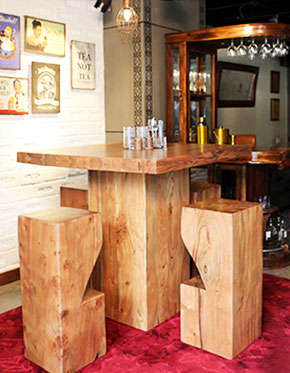 interior solutions destination in the country. This launch is in line with Pepperfry's goal to establish itself as the largest organized player in the evolving Furniture and Home segment by 2020.
Currently launched in Mumbai, Gurugram and Bengaluru, customers can now walk into any of the Pepperfry Bespoke Studios in these 3 cities to avail end to end home interior design and build services. The services include free interior design solutions by experts, 3D visualisation, space optimisation, budget planning, false ceiling, plumbing, civil work, modular solutions, painting, and electricals. The Pepperfry Bespoke Studios are large format stores with a huge display of modular solutions and access to a comprehensive material library to enable consumers to experience the different materials and finishes curated by Pepperfry experts. Additionally, consumers can benefit from the transparent pricing (no hidden project costs) along with flexible payment methods devised as per the phase of the project.
Talking about the launch, Ashish Shah, COO and Founder, Pepperfry said, "New homes and home renovation is an $8Bn opportunity. As the leader in Home and Furniture segment with a strong online and offline presence, it was only natural to extend the Pepperfry offering to include end-to-end home interior design and build services for our
He further added, "I am confident that interior design consultancy, execution expertise and great brand tie-ups offered via Pepperfry Bespoke Studios will change the way Indian consumers build their dream homes."customers. By leveraging on our experience of the category and deep understanding of consumer requirements and their homes, we will help create millions of beautiful customer homes across the country. With the launch of Pepperfry Bespoke, we have become a one-stop home interior solutions destination for our discerning customers. The sheer variety, choice and expert advice we offer at Bespoke Studios is unbeatable."
Pepperfry Bespoke has partnered with leading brands like Hettich, Bosch, Siemens, Kajaria, Gyproc, Marshall's Wall Coverings, JSW, Merino ply and laminates, Kaff, Faber, Picostone, among others covering a wide-spectrum of home and interiors verticals, to offer the largest variety of allied services at best possible prices.
The Pepperfry Bespoke services are currently offered in Bangalore, Mumbai and Gurugram with plans to expand it to other cities. Pepperfry aims to establish 17 Bespoke studios in 10 cities and achieve a business of 350 Crore GMV by March 2020.
Similar News
Strengthening retail presence in both online and offline the omni channel furniture and home product brand has recently launched its new brand identity that gives its online marketplace a fresh makeover .
Omni channel furniture retailer Pepperfry has started its own furniture rental service