Rare Rabbit launches 3rd store in Hyderabad
By Retail4Growth Team | March 22, 2019
The premium Indian menswear label has announced its newest & third store at Sarath City Capital Mall in Hyderabad.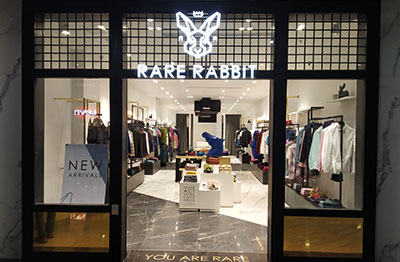 Rare Rabbit, a premium Indian menswear label known for its luxe-casual wear and finely modified formal wear, announced its newest & third store at the Sarath City Capital Mall.
Manish Poddar, Founder & Creative Director, Rare Rabbit, said: "We are excited to be present in Hyderabad yet again, this time at the very popular 'Sarath City Centre' Mall. The store has been designed to give a seamless experience to the shoppers with an exemplary collection of everything that a man would need for his wardrobe. Redefining men's fashion, Rare Rabbit offers fashion forward choices for the millennial men."
Spread across 1250 sq. ft. on the ground floor of Sarath mall, the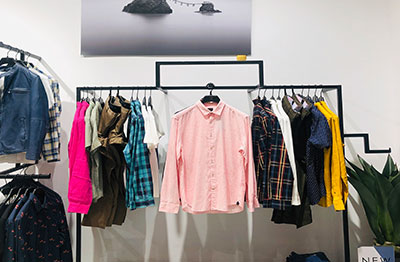 clutter-free new store has a colour palette of black, white & gold. This colour combination compliments the store's urbane and futuristic design layout that is created for a seamless shopping experience. The store truly turns out to be an Art hall where the focus is just on the products.
Suspended rods from the ceiling displays the latest Spring Summer 2019 collection in store, that evoke freshness and flamboyance.
Available under three themes of colours pallets - 'Spring Tide', 'Tides of Peace' and 'Volcanic Harmony', the collection has floral shirts, Mandarin collar-necks, New textured trousers,
Contemporary fitted denims and Checkered tailored trousers.
The store also houses quirky fashion, complimented with other interactive pieces handpicked from all over the world; limited Photographic Art from LUMAS - Germany, exceptional Eyewear from Garett Leigh - California and Mystic Vintage - Singapore, Ceramic bow ties- Italy and sculptures by the German conceptual artist Ottmar Hörl.
Rare Rabbit debuted in India with its UB city mall store in Bangalore in 2015. Currently, Rare Rabbit has 25 standalone stores in India and is present in around 100 MBO's across 60 cities.