Retailers aim for double-digit festive growth
By Surya Prakash Gowda | October 04, 2016
Brand-specific advertising, new launches and discounts to boost sales strategy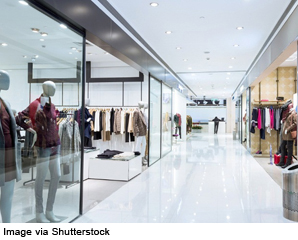 Brick-and-mortar retailers such as Raymond, Arvind, and Spykar are hoping to cash in on the festive season (October to December) demand and clock double-digit, single-store sales.

In the first quarter (April-June) of this financial year (FY17), most of them had single-digit growth. The second quarter (July-September) results are awaited.

The retailers are adopting different strategies — new launches, brand-specific discounts, aggressive marketing — to boost same-store growth.

For instance, with a number of brands such as GAP, US Polo, Arrow and Calvin Klein, Arvind Lifestyle Brands is deviating from the norm by choosing to not offer discounts but go for brand-specific advertising.

"Instead of discounts, we will go for more mass-media advertising, both digital and print. Every brand will have its own plan at Arvind. The strategy will be brand-specific. We will be very aggressive," J Suresh, managing director and chief executive officer, Arvind Lifestyle Brands, told Business Standard.

In the first quarter, Arvind managed seven-per cent same-store growth. It anticipates 10-per cent growth in the third quarter because of the festive season.

For Raymond Limited, it would be a mix of new product launches and digital campaigns.

"We are confident of good growth opportunities this year. Being a strong player in the market, the third quarter is the festive as well as the wedding season. Our calendar is full of new launches, which will help us cater to the ever-evolving needs of the consumers," said Mohit Dhanjal, director, retail, Raymond.

"Besides product launches, we have some initiatives as well to refresh existing categories. These will help create excitement and drive sales at our stores," he added.

Raymond has also taken up renovation of its stores across the country.

"One of our strategic initiatives, apart from expanding our retail presence through opening new doors, is rejuvenating and making our existing outlets relevant for the new customers. We have already renovated about 100 of our flagship stores and plan to renovate another 50 this year. These stores are now seeing sustained and profitable growth. This year, these stores are growing 4.5-times faster than the other stores," said Dhanjal.

Spykar Lifestyle, on the other hand, is banking on heavy discount schemes as well as its brand-loyalty program to garner growth.

For instance, according to Arun Ganapathy, chief financial officer, Spykar Lifestyle, this festive season would have Spykar working on providing schemes to attract new and retain older customers.

"For the upcoming festive season, we are planning to provide the customers with a gift voucher of Rs 750 on purchases between Rs 4,500 and Rs 7000. For purchases in excess of Rs 7000, we shall give the customers a black box, which would have a belt, a wallet and a yet-to-be-launched perfume," said Ganapathy.

Spykar is anticipating a like-to-like growth of over 20 per cent in the third quarter.

"We had done a 24-per cent like-to-like growth in the first quarter. With the festive season in the third quarter, we expect a similar growth," Ganapathy added.