Singapore gets its first phygital store, the NomadX
By Retail4Growth Team | December 26, 2018
Asia's largest real estate company CapitaL brings NomadX to Singapore, city's first 'phygital' multi-label concept store.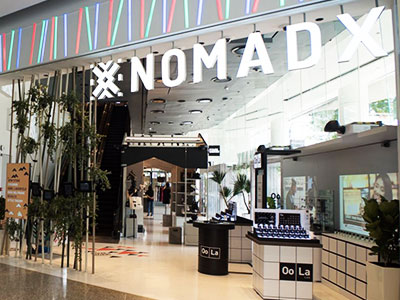 Singapore gets its first phygital, multi-label concept store, NomadX (pronounced as 'Nomads'), which offers a new blend of physical and digital experience. The phygital store offers experiential shopping with gamified onboarding process, automated store assistance such as smart mirrors, interactive product walls or the cashless payment experience.
Spread across 11,000 sq ft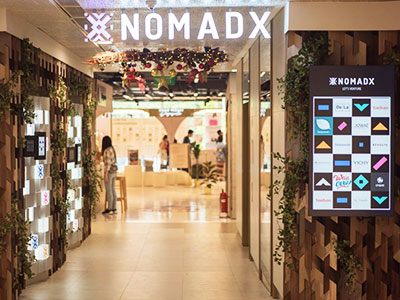 across two floors in Plaza Singapura, the multi-label concept store opened last month with an exciting line-up 18 brands offering a wide range of fashion, beauty, consumer electronic, gadgets and food & beverage offerings.
NomadX houses the first physical outlets in Singapore for online retailers including Alibaba's Taobao, Digital Fashion Week, Evenodd, Revolte and Style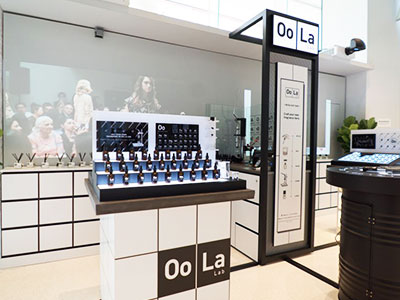 Theory. It also includes audio specialist JBL and restaurant Bizen Okayama Wagyu Steakhouse by Aston Soon and Karl Lagerfeld's K/Klassik Pins collection.
"By combining the technology of ecommerce, mobile shopping applications as well as location data analytics, we are able to work with our retailers to customise entirely unique physical shopping experiences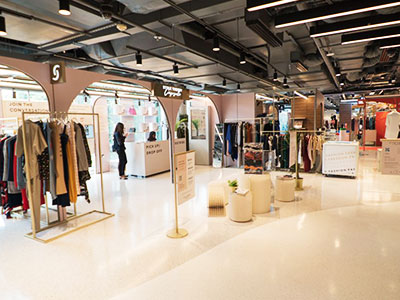 that are based on our shoppers' preferences," Wilson Tan, Chief Executive Officer, CapitaLand Retail said in a company statement.
The shopper journey begins with an onboarding gamification process using facial recognition technology. The store adopts a tribe-based marketing strategy to enhance shopper engagement. Each shopper is assigned to one of the four tribes -- Sea, Mountain, Forest and Wind. These in turn correspond to a personality profile such as the Enigmatic Shopper, the Conquer-It-All Shopper, the Love The Earth Shopper and the Live-It-Up Shopper. Each shopper profile is then tied to a proposed shopping route, as well as product and deal recommendation.
NomadX also features touchscreen television and immersive aural technology to enhance the customer engagement capabilities within the store. According to reports, the store has 120 cameras to monitor the stores that each shopper visits.
The store is also equipped with cashless payment systems such as StarPay – the in-app e-Payment feature on CapitaStar – and NETS.
Meanwhile, NomadX incorporates short-term leases and "plug & play" retail units which are integrated with smart retail infrastructure to ensure maximum flexibility for tenants.
"Tenants set up temporary homes like nomads – thus the inspiration for the store's name – that are demarcated by modular panels and equipped with interactive technologies to encourage product discovery and play," CapitaLand said in a statement.
It added, "The store's fluid layout and data analytics capabilities make NomadX a suitable testbed for retailers to trial new concepts and products and respond swiftly to consumer reception and feedback."
Similar News
Lukout, the new phygital application introduced by DLF Malls, will allow the mall as well the retailers present in the mall premises to disseminate proximity-based content along with offering various customer services supported by big data.
It is the first brand on this e-commerce platform to also have physical stores.
The experiential store in Surat introduces the brand's exclusive range of premium appliances.