'Small brands needs continuous retail activation'
By Retail4Growth Team | March 15, 2019
The 2nd day of In-Store Asia 2019 began with Paru Minocha, Managing Director, Qualitative & Consumer West, Kantar IMRB, sharing her insights and experience on 'The Secret Sauce of Impulse Buying in FMCG'.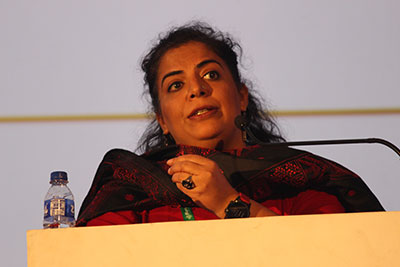 In her informative and data driven presentation, Paru Minocha, Managing Director, Qualitative & Consumer West, Kantar IMRB, took the audience through a some interesting findings and key observations regarding what works to help conversion in the highly dynamic FMCG space.
Minocha highlighted the need for continuous retail activation by small brands. "The upside of retail activation support on small brands is 20% increase from average monthly franchise," she pointed out. She added that the impact of activation would be particularly good on low penetration FMCG brands.
Minocha went on to explain how decisions by the shopper do not necessarily follow a linear path and hence there is a need for brands to make their presence at various touchpoints. Some of these elements may work at subconscious levels, as Minocha pointed out.
Reiterating the role of POS in influencing shopper conversion and the gaps that can emerge at any level due to various factors at play, she said, "Your brand investments can be undone in a matter of seconds at the POP, one hand movement of the click."
She then went on to touch on the role that category plays in planning the in store visibility elements. Minocha further drove home her point on the importance of activation by taking the audience through some striking examples of audience engagement.
Minocha also posed a key question "Are the visibility efforts telling the brand story?" and highlighted the role of the right POS in telling the brand story. She also went on to elaborate on other key questions such as: How we can maximise value at the key touch points?
Minocha summed up her presentation with some key take away's regarding in store realities, role of category, key shopper moments and role of activation to tell a brand story.