SOCH Group unveils Omni-channel Retail Platform 'This or That'
By Retail4Growth Team | June 30, 2020
TOT has been designed with the primary aim to help startups reach their audience & provides the consumer with a Phygitial experience in Indian e-commerce & retail space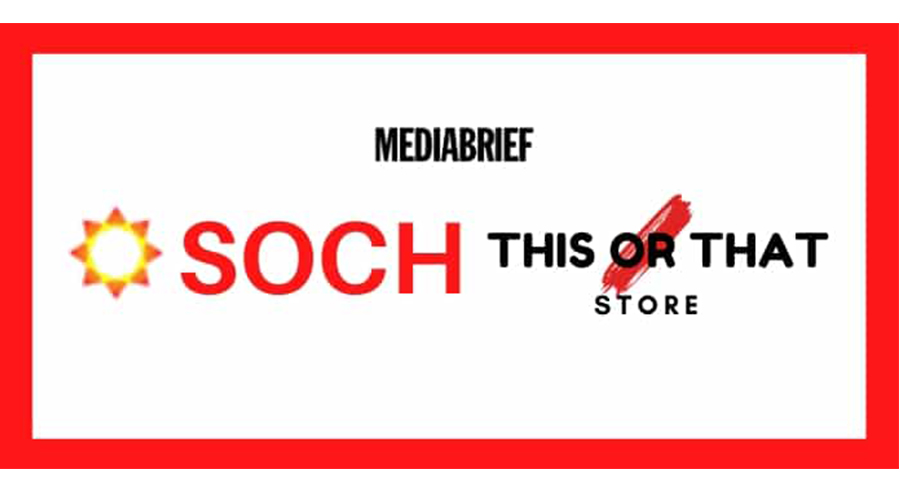 Mumbai-based SOCH Group has announced the launch of This or That, the World's first Omni-channel Retail Platform exclusively for Start-up brands. It will have one-of-a-kind Experiential online shopping as well as offline stores. The store would comprise handpicked & Quality-assured products from Innovative, Interesting & Unique Start-up brands.
The launch of 'This or That' will take place in a phased manner and, in the first phase, they intend to launch with 250+ of the best start-up brands in India registered under Startup India. These brands will be spread across 5 categories viz. Fashion & Lifestyle, Food & Beverages, Beauty & Wellness, Furnishing & Décor, and Sports & Nutrition. This or That will be an inventory-based model as opposed to the usual marketplace one – to ensure that only genuine products with strict Quality Control are sold to consumers.
TOT has been designed with the primary aim to help startups reach their audience with their variety of products. It also aims to bring about a significant change in the way e-commerce is looked at today with a number of other benefits such as:
Encouraging customers to order product samples for free
Option of allowing customers to bargain on certain products on certain days
Allowing customers to try and compare products prior to purchase
Opportunity for brands to get funded
Voice-enabled discovery of products on the platform
This platform provides the end-consumer with the exquisite opportunity of access to hand-picked and curated products possessing standout elements, which would be unique and appealing. Moreover, it provides the consumer with a 'Phygitial' (mix of physical & digital) experience in Indian e-commerce & retail space.
Rohit Mohan Pugalia, Founder Director, This or That (A SOCH Group Initiative) says, "This or That will benefit startups as well as customers in terms of getting them the best experience. We will offer a 'Phygital Experience' to customers in the Indian e-commerce and retail space. We will also nurture potential start-ups and help them reach new avenues by way of providing them with an exclusive platform, solving problems of brand visibility and helping them reach a broader audience for business growth through provision of support services like Marketing & Branding, Accounting, & Startup funding".