TPV partners with Vakrangee to provide Philips Professional Displays across rural India
By Mohit Manghani | August 14, 2019
The aim of the project is to create a technology-intensive distribution platform for last-mile retail touchpoints delivering services on a real-time basis.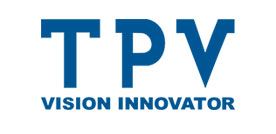 In an effort to offer banking, financial and other retail services to India's unserved and underserved population, TPV has partnered with Vakrangee to provide Philips professional displays across 3,500 Next-gen Vakrangee Kendra outlets in India. The aim of the project is to create a technology-intensive distribution platform for last-mile retail touchpoints delivering services across Banking & ATM's, Insurance, e-governance, e-commerce, financial services, and logistic services on a real-time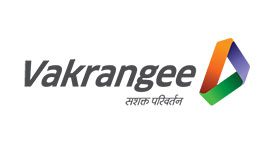 basis.
Enabling digital content to reach the deepest pockets of rural India, the Philips professional display provides a seamless flow of information. Content is curated on a central display and is controlled at the Vakrangee head office in Mumbai. This is implemented through technology-driven real-time connectivity and intensifying the integration of BFSI Services.
Speaking about the association, Atul Jasra, Business Head (India) - Philips branded Digital Signage Solutions commented, "We are happy that the Vakrangee management has trusted us for this partnership for their pilot project. At TPV, are always looking at driving innovation and providing the best in class technology to our consumers. Through this collaboration, we are not only giving technology solutions to millions of Indians but also helping the country leapfrog into an inclusive growth by providing the masses with basic services which will help expand financial services to the entire country. We look to the next phase of expansion with Vakrangee, further supporting them to the best of our ability."
Shedding light on the challenges and the response to the pilot project, Jasra told Retail4Growth, "The pilot project took off very well and TPV Technology has initiated phase 2 of the project with Vakrangee. In terms of challenges, the biggest challenge has been installing the Professional Displays at remote locations as most of the centres are in tier 3 and tier 4 towns and ensuring minimal downtime for the installed units."
Anil Khanna, Managing Director & Group CEO at Vakrangee, stated "We are moving beyond the 2020 horizon and expanding our canvas, exploring new opportunities for growth and value creation. Firstly, our objective is to significantly deepen our physical presence on a larger scale. Our primary aim is to ensure that there is a Vakrangee Kendra outlet within walking distance of each citizen, no matter where he or she lives. This will be made possible with the support from our partners such as Philips. With the installation of Philips Professional Displays' in the Kendras, it has helped us to enhance the interaction between customers and service partners through the digital marketing and awareness campaigns for all our services."
A technology-driven company, Vakrangee's main focus is on creating India's largest network of last-mile retail point-of-sale. The extensive product and services offering at Vakrangee encompasses across BFSI services, G2C services, B2C services, governance, and strategic projects.
TPV is the world's leading monitor and LCD TV manufacturer. TPV Technology India Pvt. Ltd. is a subsidiary of the TPV group and exclusively markets and sells Philips professional displays in India. Philips professional display solutions was established in 2009 through a brand license agreement between TPV subsidiaries (MMD & TP Vision) and Philips.
For more updates, subscribe to retail4growth newsletter - Click here