Viviana Mall brings festive spirit by displaying 251 eco-friendly Ganesha idols
By Nabamita Chatterjee | Vjmedia Works | September 08, 2016
Out of 411 Eco-friendly Ganesh idols that have been created by visitors, 251 idols have been displayed in a single pandal at Viviana Mall.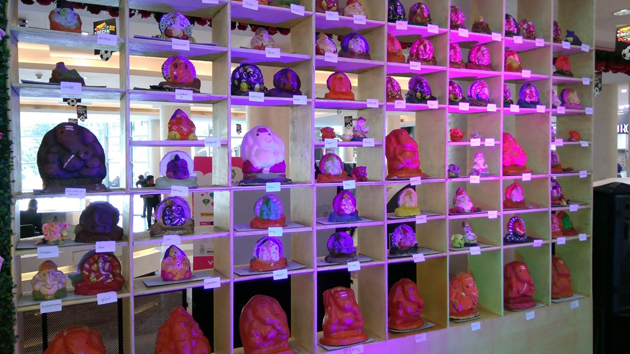 To spread awareness and promote an environment friendly Ganesha festival; Viviana Mall, had recently arranged a workshop for all Ganesha devotees to visit and make eco friendly Ganesha idols with their own hands. On the occasion of Ganesh Chaturthi, the mall did sthapna of all idols that were made by customers and worshipped all of them together. Last year too, the mall had created a huge Ganesha idol made of recycled papers. This year the mall has moved a step ahead and showing devotees of Ganesha how they can be a part of the environment protection initiative.

Rima Pradhan, Head of Marketing, Viviana Mall said, "Every year we undertake an initiative to worship eco friendly Ganesha idol at our mall. To take the initiative a level above, we have decided to show our customers how they can themselves make eco friendly Ganesha idols. The idea is to spread the message across that making eco friendly Ganesha idol is not a difficult task."

"We aim to promote eco friendly Ganesha festival every year and the mall will continue to be a part of such initiatives going forward." She added further.