Voylla to double up its retail touch points by next fiscal
Vjmedia Works | March 22, 2017
Voylla plans to double up its retail selling points with strong focus on opening EBOs at all Indian metros and major tier II cities.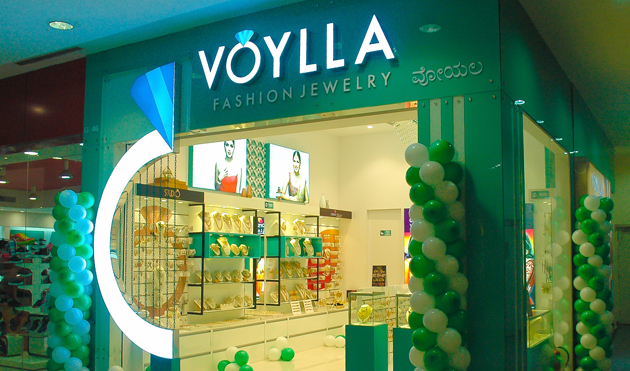 Indian fashion jewelry brand Voylla plans to double up its retail touch point counts by the next fiscal with a strong focus on EBOs. The brand plans to open 50 more EBOs by end of this year. With EBOs at both metro and tier II cities like Delhi-NCR, Chandigarh, Lucknow, Muzaffarnagar, Bangalore, Karimnagar, Ludhiana etc., the latest addition is Studio Voylla store at Bangalore's Phoenix Market City Mall which marks the brand's 150th selling point recently.

Founded Vishwas & Jagriti Shringi in 2013, Voylla started through e-commerce platform only and today operates in brick-and-mortar retail through three formats – exclusive outlet, mall kiosks and SISs. Vishwas Shiringi, CEO & MD, Voylla told retail4growth, "With around 49% population under 30 years of age, India is a good market for jewelry retail and this is precisely what prompted us to be present beyond the web stores. We have witnessed the transition of jewelry market from unorganized to the most organized ones and there are many players in the market. Consumers are fast diversifying from precious jewelry market for the newness and variety. With our new retail expansion plan, we want to be present in all metro cities and major tier II cities in India. We are also taking our association with Phoenix malls ahead and will be present in their upcoming and present malls in cities like Chennai, Pune and Bareilly." Voylla is also coming up with exclusive brand outlets in cities like Hyderabad, Trivandrum, Jaipur, Ahmedabad, Baroda and many more.