Wildcraft looks at higher growth to changing lifestyle of urban customers
December 05, 2016
It is expecting to close current financial year with sales of Rs 400 crore, as opposed to Rs 300 crore from past year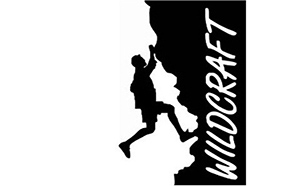 Wildcraft, the Indian sports and adventure outdoor product company said it is seeing higher growth coming from its clothing and footwear business as urban consumers increasingly look to move from sedentary lifestyles to take up outdoor activities.

The Bengaluru-based company, who were focused on manufacturing adventure gears, launched its clothing and footwear segments last year and sees the two segments contributing about 25% to its overall revenue. The company is expecting to close the current financial year with sales of Rs 400 crore, as opposed to Rs 300 crore from the past financial year.

Adoption of sports and adventure equipment among the Indian customers was quite low over the years compared to other international markets. However, this is now witnessing a spike, thanks to changing lifestyles and urbanisation.


"This is a segment where the urban sedentary lifestyle is moving into the active space. This was in the waiting for past 15 years. The lifestyle is changing slowly," said Gaurav Dublish, co-founder of Wildcraft. Dublish co-founded the company with Dinesh Kaigonahalli and Siddharth Sood.

With a market size of about $2 billion in India alone and GST, Wildcraft co-founders are quite optimistic about the future. "Our competition is mostly from the multinationals," Dublish said.

Over the years, Wildcraft has managed to align itself with the requirements unique to its Indian customers rather than replicating products from the international markets. Indian customers are price-value centric. According to Dublish, they prefer planned trips and are organised. Also, they demand products that could be used for multiple purposes. For instance, Indians use a rucksack for trekking as well as for travelling.

The company, growing at a compounded annual growth rate of 45%, saw a growth rate of 30-35% this year. With the presence in more than 550 cities in the country and more than 4,000 points of sales, it is currently looking to expand by setting up more retail shops. Internationally, it has a presence in West Asia, Sri Lanka and Nepal. "We are exploring more international markets," added Sood.