A green splash for INATUR
By Retail4Growth Team | February 11, 2019
The Ayurvedic cosmetics brand goes for an all green visual narrative at its DLF Place store in Saket, New Delhi.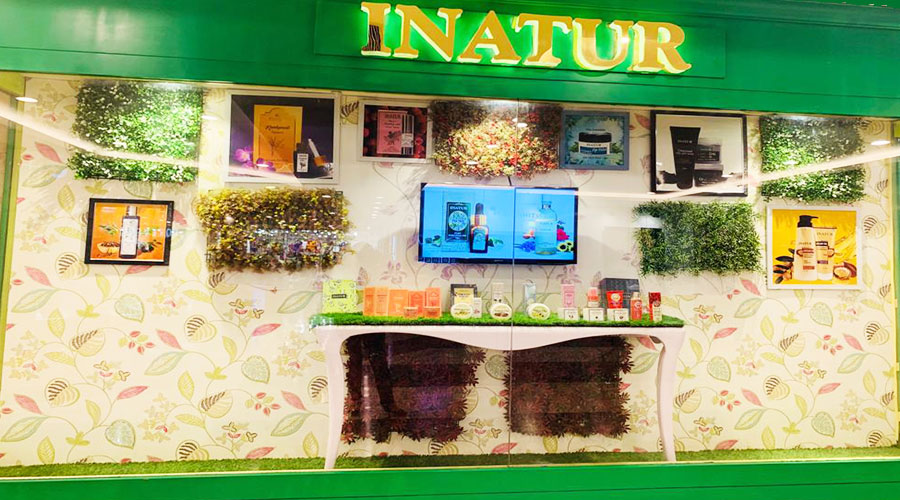 INATUR, the brand that positions itself as a natural cosmetics store stocking Ayurvedic products, has adorned its store space at the DLF Place mall in Saket, New Delhi, with green elements that narrate the brand proposition in the most evocative manner.
Props that reiterate the green communication in the form of green glass and planters frame the brand's bestselling products on the windows. A display table highlighting the products is meant to draw visitors into the store.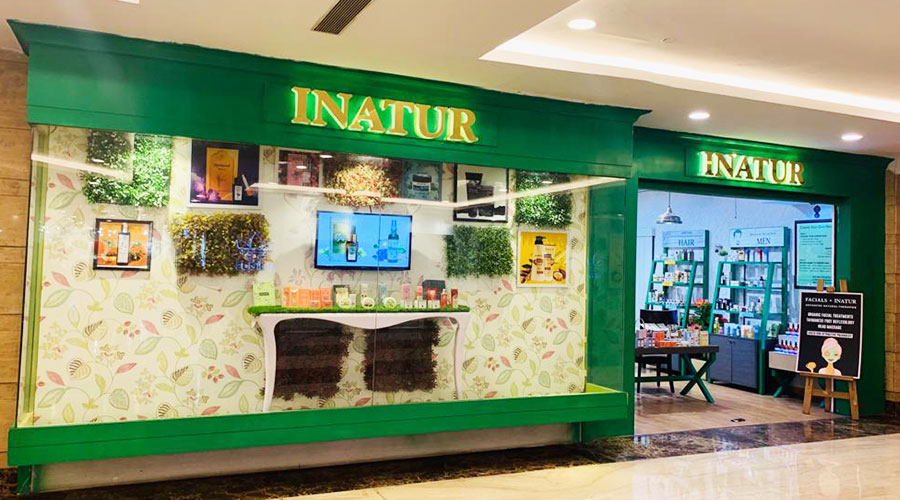 Talking about the store's visual communication, the company said in a statement, "Retail props have now become an integral part of the design & planning process as they carry the brand vision and ideology ahead. At our store in DLF Place Mall which has completed 4 years, the display is created with an intention for shoppers to experience the complete exquisite range of natural, organic skin, hair and wellness products."
"The visual imagery is created to reflect that INATUR is an approachable brand modest and honest and is true to its principles. We also give shoppers an experience about the new launches and skin care regimes to help them achieve healthy skin goals," the statement added.
Besides the outlet at DLF Place in Saket, INATUR also has stores at Ambience Mall in Vasant Kunj, MGF in Gurgaon, Mantri and Garuda malls in Bangalore and Westend Mall in Pune, among others.
Similar News
The organic beauty products brand targets 200 SISs with some niche retailers and plans to add 10 more EBOs.