Allen Solly: Goes fab with Color Lab
By Susmita Das | June 26, 2013
The leading fashion brand announced a deluge of hues with the showcasing of its Spring-Summer display themed as'Color Lab' which provides customers to pick their favorite colours while allowing the same to be expressed in their attire.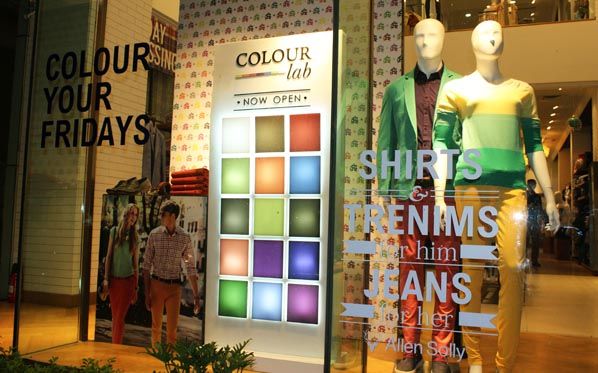 The display features 15 color options, where the color pallet here being the 'hero' of the display, is placed at the center with grouping of layered mannequins at one side and with marketing campaign visual with cross merchandise on other hand.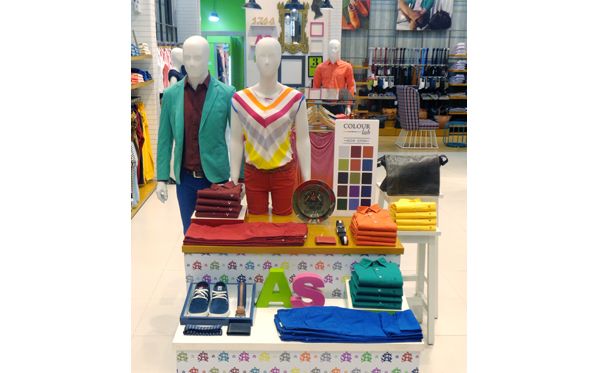 On the main Nesting Table a range of solid color Shirts, Trenims and Denims is accentuated along with heritage type-face logo 'AS' at the backdrop.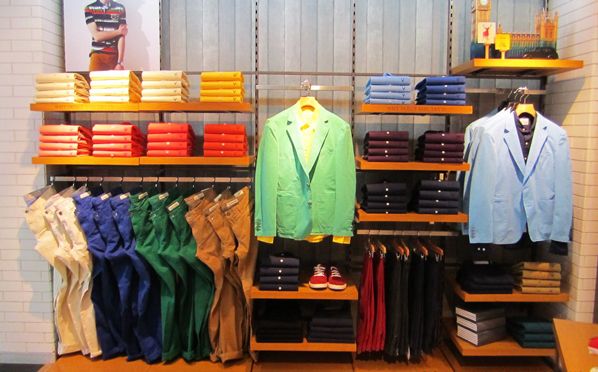 The wall focuses Warm colors on the left side and cool colors on the right which is being stacked together.