Mark this one!
By Nabamita Chatterjee | Vjmedia Works | February 19, 2014
The store, operated by Emami Frank Ross Ltd, is essentially a classy, vibrant warren for Gen-next Kolkatans.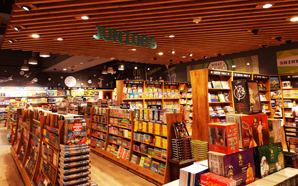 Starmark, an Emami Group venture, unveiled its fifth leisure and entertainment store at the Quest Mall in Kolkata, which is also the sixth in India. Spread over an area of 15000 sq. ft., at Quest- 33, Syed Amir Ali Avenue, the outlet boasts of smart interiors that incorporate international design elements. This new store at Quest is expected to meet the needs for a large leisure and entertainment store among people in the areas of Park Circus, Beckbagan and their surrounding areas—with its well-curated book section for English, Bengali and Hindi books and an attractive toy section, besides separate sections for movies, games, music, audio accessories, gifts, arts and crafts, hobby ideas, and stationery for both schools and offices.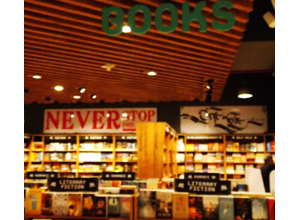 Elegant colour schemes, eye-soothing lighting done with German technology, trendy posters and innovative wall art, have helped create a unique ambience. The front façade offers an inviting feel to the mall visitors. Gautam Jatia, CEO Starmark says while talking about the design philosophy and the team which executed the project on behalf of Starmark, "We wanted to give a very young and peppy look to the entire store. The colours chosen are fresh, like turquoise green and grey which exude a clean, warm and serene feel and it was our aim to make the place comfortable where one can spend a good time. The entire colour theme and the ceiling design has been conceptualised by Anita Mansatta and Pranab Bhaduri, while the graphic designing has been taken care of by Namrata Chattaraj. In Quest we have up-market customers, people who are exposed to the best of retail formats anywhere in the world and who have an evolved choice which comes from education and a keen aesthetic sense. Thus, we had to design a thought-provoking store."
In terms of functionality the store is divided into various segments where the books section comes first, which is further divided into bestsellers, new arrivals, the 'Starmark Recommends' section ; the second section is the toy corner which merges with the kids and junior segments having an array of merchandise ranging from books to playthings. And the third section consists of school and office stationery. The last segment is the Gift section near the cash counter. Besides, there is an entire area devoted to tech accessories.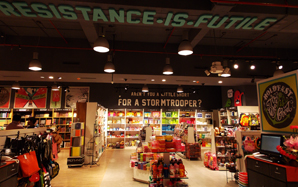 While describing the challenges in executing such a design concept for the new store, Gautam Jatia further mentions, "In this kind of merchandise, since the number of SKU's (stock keeping unit) used is huge, the fixtures had to be customised. Thus to complete the interiors, we took about 4-5 months which was a challenge to us because it involved a lot of detailing. When we were conceptualising this store we had to make it different not only in terms of ambience, but also in terms of the merchandise because we already had three stores in the city, so the important question was: why would people visit this particular store? The way we have displayed the products is very international. The ceilings in particular have a logs effect, which gives a very open industrial look and feel to the entire space. The earthy look, white laminates, cement and wooden flooring all lend a sophisticated and classy touch to the entire environment. We have used interesting signage's though none of them is loud. To make the navigation smooth, the space has been planned in such a way that there is enough opportunity for anyone to browse through conveniently. Thus the whole ambience offers a vibrant, young and international experience which was our idea objective. We have also introduced certain initiatives like the interactive touch screen which will display information and reviews on any title that you might want to know about."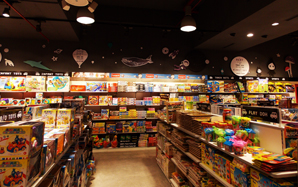 The store was inaugurated by eminent writers Mani Shankar Mukherjee and Sirshendu Mukhopadhyay, and renowned industrialist Sanjiv Goenka in the presence of Bickram Ghosh, Jaya Seal Ghosh and others. Also present on this occasion were the directors of the Emami Group including its Co-Chairmen R.S. Agarwal and R.S. Goenka. "We were present in South as well as in East and North of Kolkata but Quest being in the heart of the city we decided to locate ourselves here as we felt that any good mall needs a good bookstore and that bookstore needs to be in a good mall. Though we are positioned in the Upper Basement we are getting an overwhelming response already," signs off Gautam Jatia.