Melange of Colours
By Susmita Das | November 11, 2013
Allen Solly is once again ready to woo us with its colorful range. The brand for the third time brings into light its Colour Lab theme but this time with a much wider range which speaks about product innovation that uses the finest of fabrics, an intelligent digital tablet and a robust dedicated manufacturing and distribution system to deliver custom-colored merchandize. While the 2013 Spring Summer showed a colour palette with14 shades, for this Autumn-Winter the brand has 650 colours in its kitty. To shore up this campaign, Allen Solly has created five vibrant window displays.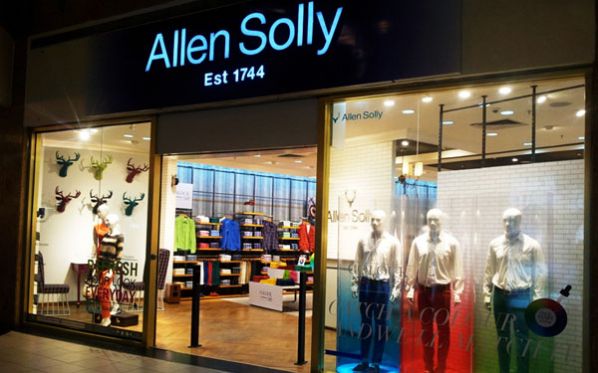 The mannequins here are placed inside cylindrical cubes wherein the colours infused onto the cubes match that of the trousers spotted on the mannequins.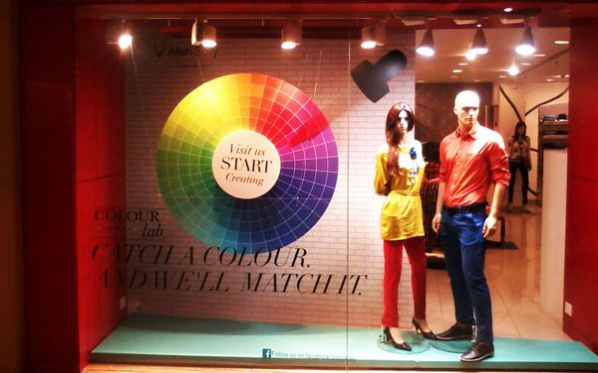 A wheel popping out with vivid hues and a statement emphasizing the Color Lab campaign is the highlight of this display.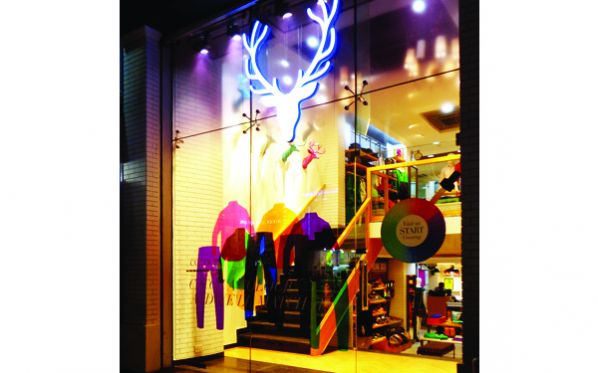 Transparent acrylics flashing colors purple, pink, blue, yellow and green and hung from the ceiling enhance the effect.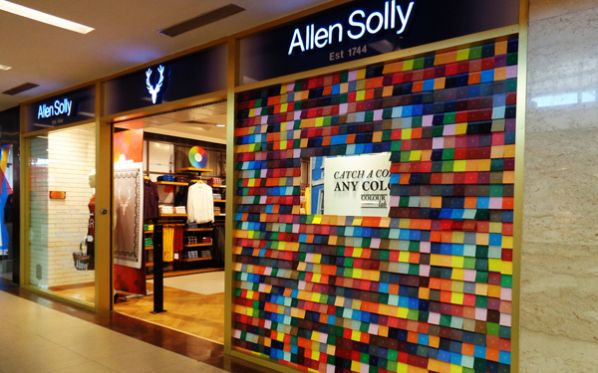 The theme presented with the statement, 'Catch A Colour Any Colourâ