Recycle Record at Shoppers Stop
By Elke Moebius | September 23, 2015
India produces approximately 12-15 million tonnes of waste paper every year, out of which only 26% gets recycled. Shoppers Stop takes this crucial environmental issue quite seriously, which reflects through their recent window display campaign.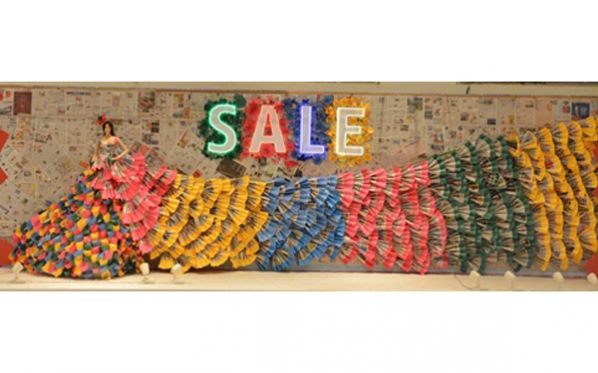 The environment conscious brand created displays out of waste with newspapers being their signature material.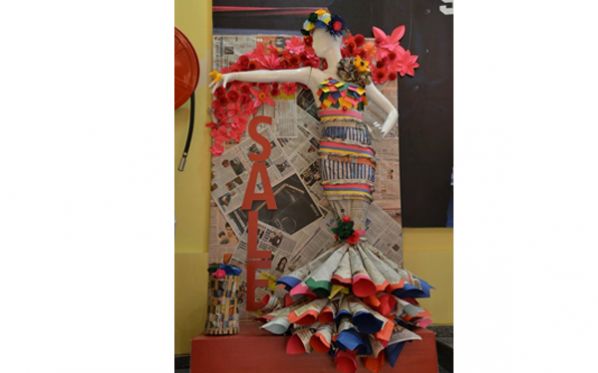 Designed by the in-house VM team, they took it a notch up and were also recognized by Limca Records.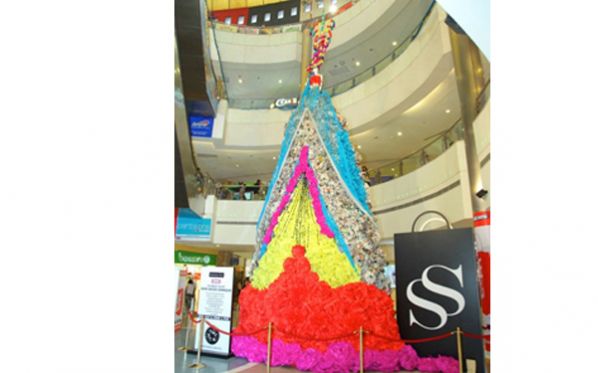 A 35 ft tall mannequin was made of 35 kg of newspaper and embellished with 10 kg color paper and 5 kg decorative beads & strings.