Tissot windows go to Switzerland
By Satarupa Chakraborty | December 26, 2017
Tissot's Christmas window takes us back to where the brand originates from – Switzerland.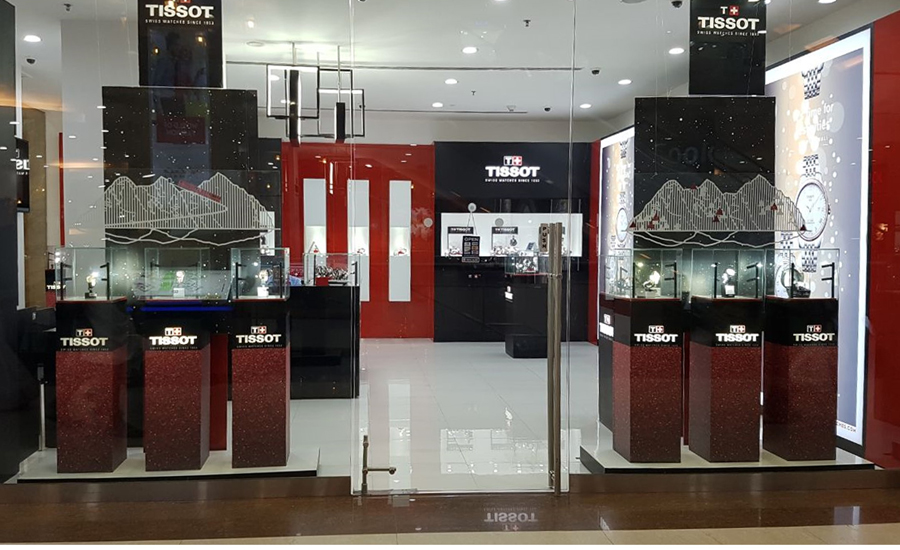 Swiss watch brand Tissot's Christmas window, attempts to depict all elements that are reminders of where the brand comes from – Switzerland. The campaign, "Christmas is Automatic" and the communication delivered through the window, also pushes the sale of automatic watches, a true blue variety that the brand stands for. Rohit Nagpal, National – Visual Merchandising & Projects, Swatch Group India Pvt Ltd, explained, "We have tried to be recognized as the ace Swiss watchmaker. Hence, we have used 5-6 elements that are specific reminders of Switzerland – the mountain line, starry night backdrop, Christmas tree in triangular shape etc."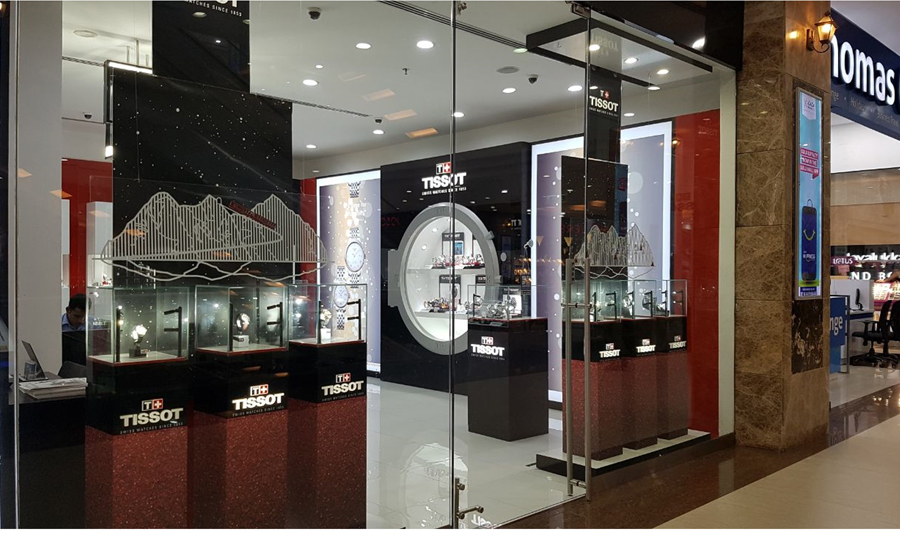 Materials like Vinyl, Fomex, certain 3D elements made of flexi-glass and red brass aluminium etc have finished the look of the window. Delhi-based HM Graphics has executed the window.