Unlocking the Soft Secret
By Susmita Das | October 23, 2013
The Allen Solly Window installation for the'Secret Wash- softest Shirts' showcases blocked windows with a Key-Hole popping up a'Secretive' aspect.

The window illustrates a quirky 'Key Hole' theme by offering a key- hole peek which reveals the 'Soft' aspect inside the window and the display of one or more of the merchandise.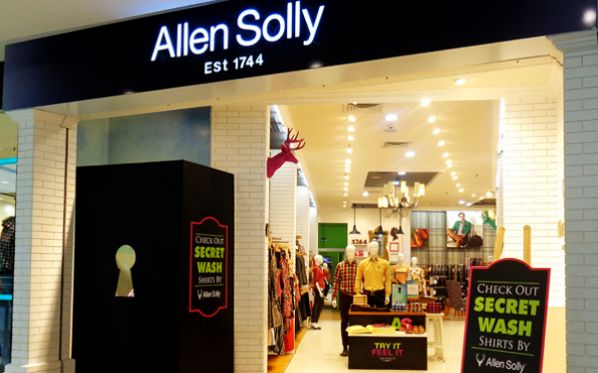 This simple looking window features a wooden box with an exaggerated key hole and the communication in digital vinyl print on the window glass panel.