VM&RD Retail Design Awards 2018 : Go Gourmet
By VJ Media Works Team | April 13, 2018
Specialty Food Kiosk / Outlets; Project : Go Gourmet; Winner : Project 810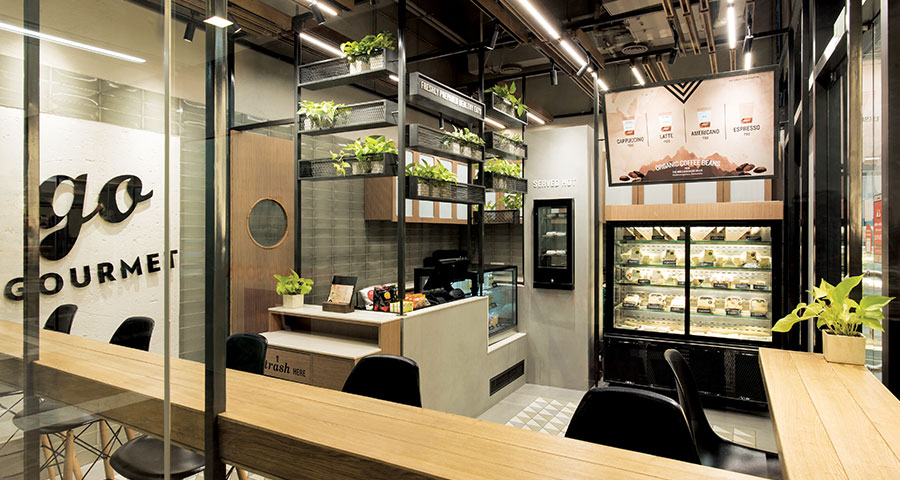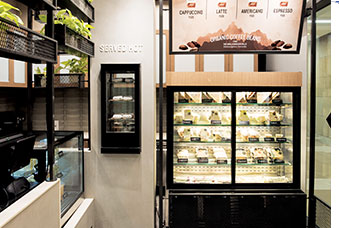 The success of the pilot kiosk lead our clients to expand the brand to a shop model of 200 sq. ft., located at One Horizon Centre, Gurugram. The design brief was to absorb the nuances from the existing visual language of the brand that required us to keep the aesthetics to be grounded and humble.
The layout is derived from the self-service functions that the users will follow. The shop flow starts from an area for food pick up, moving onto beverages, impulsive buys to the point of sale and ends in a high ledge against the glazing with tall stools for seating. Unlike other QSR's, Go Gourmet caters to the growing health conscious market and the retail language supports this value strongly.
Modularity, a fundamental root for the brand directed us to construct a metal grid to straighten the geometry of the given space. Following the grid, the structure was built using square mild steel pipes and perforated metal sheets. Good quality materials, textures, muted colour tones and simplicity define this small space. A patterned floor using white, grey and green triangular tiles balance the seamless surface on the counter. Oak wood details in tables, cabinetry and other furniture pieces add warmth to the space. The backdrop of the kitchen is highlighted with green subway tiles, oak wood and fluted glass. The lighting system is a combination of linear washers and spots that highlight the vertical racking system. The metal shelving, muted tiles and a warm oak wood palette come together beautifully to emphasize on the gourmet values of this QSR. Indoor planters have been used to add a sense of freshness to the space.
Shopbuild main contractor : Concentric
Graphics Design : LWD
Lighting : Vizion Lighting
In-store signage & graphics : VDIS