VM&RD Retail Design Awards 2018 : Harley Davidson
By VJ Media Works Team | April 13, 2018
Transportation – Specialty Store; Project : Red Fort – Harley Davidson; Winner : Sapras Architects & Engineers Pvt Ltd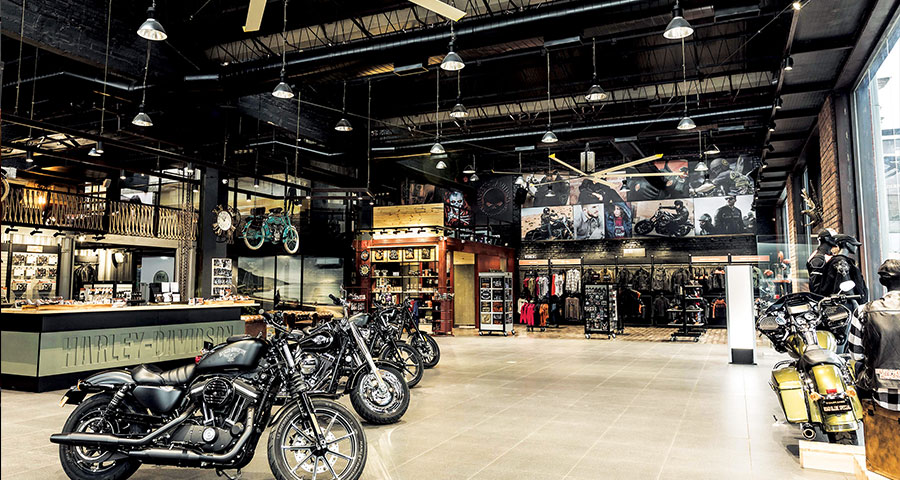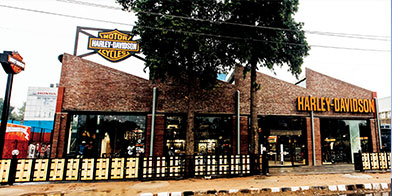 The 13,375 sq ft Harley Davidson outlet in Delhi is an example of design metamorphosis that turned a old ware house, lying redundant for the past two decades into a rugged looking store for an iconic brand.
The exterior was crafted with textured exposed brick walls retaining the Warehouse North Light design silhouette. A large metal frame work holding the BAR & SHIELD logo with metal framed canopy atop the main entrance and large sections of glass curtainwall showcase the motorcycles within. The interior retail space was designed to provide a dynamic blend of old style warehouse and industrial styles. Three full size Freight containers were used to create a mezzanine apt for HOG riders to hang their boots while their bikes are being serviced or to plan another unforgettable bike ride of their lives.
Minute detailing was done to make sure the Customer experience was functional, unique and impactful. Careful mix of Raw materials in their natural forms was used extensively to make the place gritty and to infuse it with wholesome spirit.
Tile Flooring- Kajaria & Somany
Wooden flooring- Victor (China)
Lights- Orient & Philips
Paints- Asian Paints, Dulux & Berger
Air Conditioning- Hitachi & Mitsubishi
Big Fan- China
Furniture- Jodhpur & China