Wills Lifestyle's window ode to Mother Nature
By Retail4Growth Team | March 30, 2019
In line with the brand focus on going all organic, ITC Wills Lifestyle has adopted a 'Natural On Our Minds' concept for its windows to promote environmentally responsible lifestyle. Here's a look.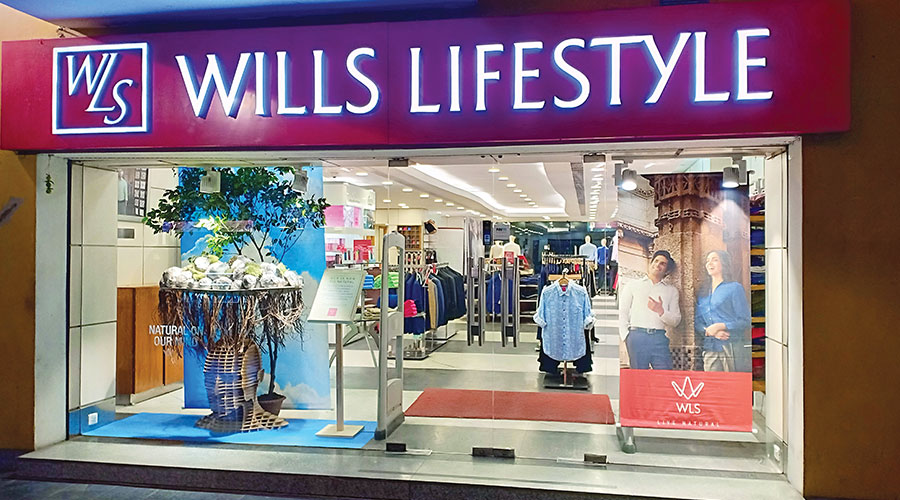 With the clamour for sustainable fashion and organic clothing gaining momentum, a few fashion brands like Wills Lifestyle are already integrating an organic and natural approach in their product lines and corporate ideology. Wills Lifestyle's latest window display concept is testimony to this. This season the brand has donned a whole new identity around the theme, 'Natural On Our Minds', wherein the idea is to showcase the completely natural brand collection in terms of fabrics, trims, treatment and execution.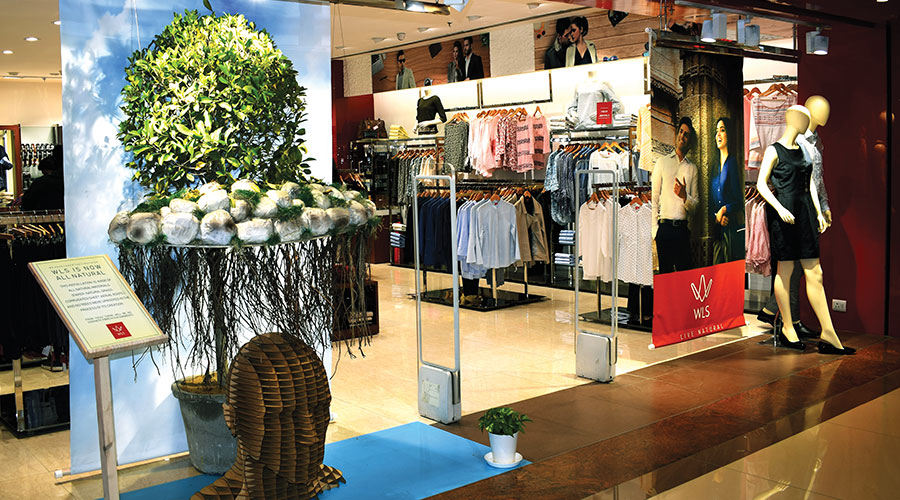 This means creating a narrative focused on natural elements, not only as a talking element across the brand windows, but also as a way of life. Says Akash Ashesh, VM Head - LRBD/ITC, talking about the concept, "Sustainable fashion is so crucial and significant today. After meddling with innumerable ideas, we arrived at Mother Earth and its relationship with human beings as the most befitting concept. After all, what we do on a daily basis living on this planet is what contributes the most to its condition today. As an apparel brand, we want to help people build that consciousness towards sustainable organic fashion and create awareness on how we make it and how it helps conserve our natural resources and therefore our physical well-being."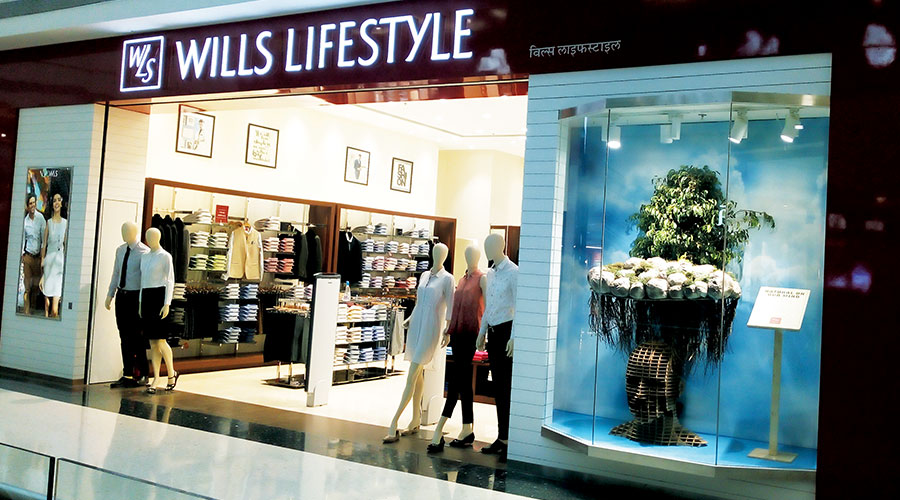 With eco-sensitivity thus being the main story, the brand's window concept involves an innovative and creative amalgamation of natural materials to bring alive the message. A 3D installation of human face with multiple layers of MDF (wood) sheets highlights how current production capabilities and display trends are merged with natural materials to make a window look "alive". The idea is to depict how a human mind perceives Mother Earth. This is done using a 3D rocky terrain proto with a live natural plant growing from within it.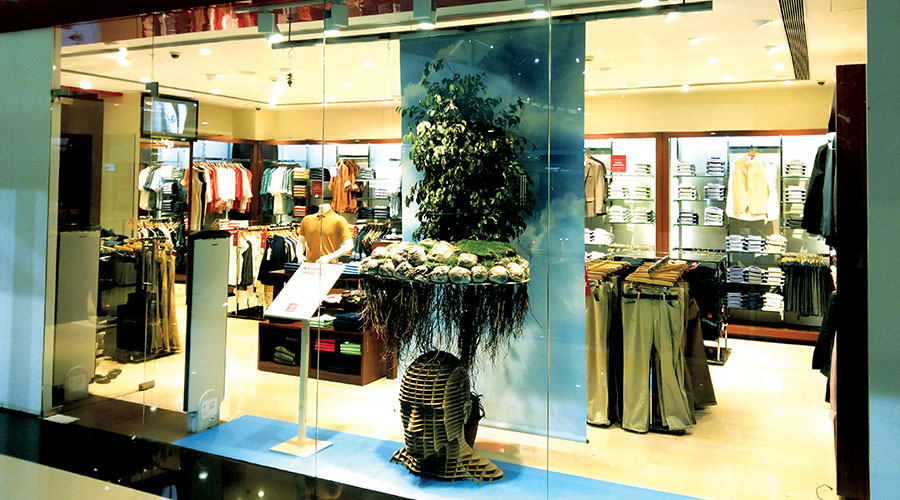 The plant Ficus Retusa has been potted and kept alive in its natural condition. The rocky terrain consists of stones made out of biodegradable materials such as rolled waste paper, paper masking tape and newspapers. The structure has been mounted on a combination of corrugated sheets and MDF boards. The spotlights added to the set-up ensure adequate light and temperature requirements for the plant to thrive indoor. The designated organic color palette of greens, browns, warm whites and blues have been used to drive home the message in a visually impactful manner.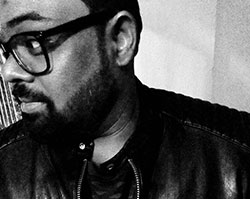 Says Ashesh, summing up the whole project objective, "We have tried to represent the key idea of 'Natural On our Minds' this season by merging two narratives in the same window:
• The co-relation between humans & Earth's well-being and the need to preserve Nature through the choice of the right fashion.
• Showcase individual collection through mannequin displays that exhibit key fashion and color trends of the season."
DESIGN & CONCEPT: AKASH ASHESH (VM HEAD LRBD/ITC)
VENDOR: MARKADGRAFIX (DELHI)
EXECUTION TEAM
NORTH: JAGDISH & ROSHAN
EAST: DHARMENDRA KUMAR
WEST: FRANCIS DIAGO FERNANDES
SOUTH: RAJU KUMAR